Crime & Justice
Court Finds Two Former Managers Guilty Regarding VOP Novaky Blast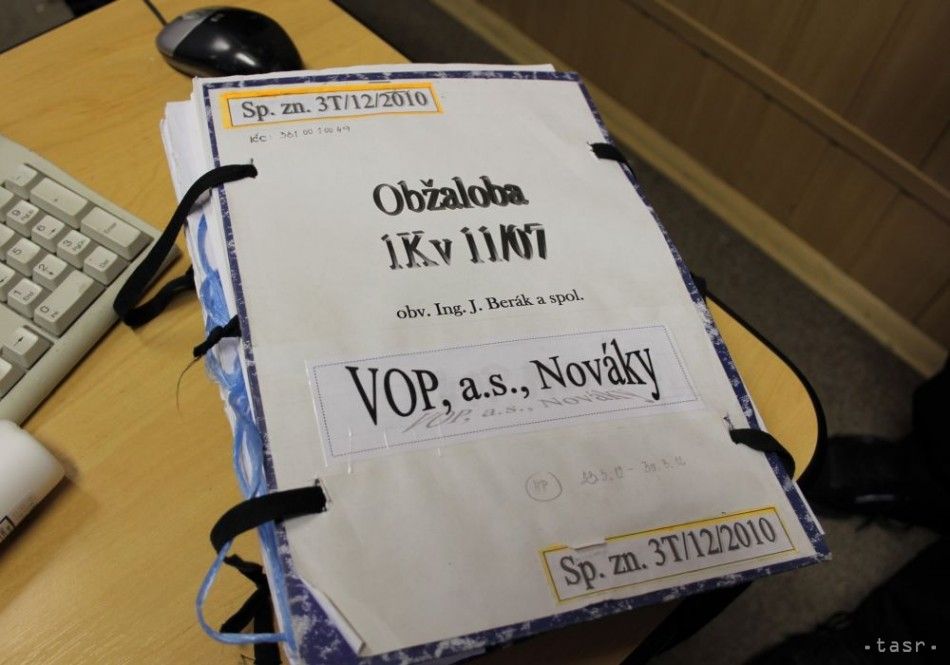 Prievidza, September 20 (TASR) – Prievidza District Court has found two of the four former managers of Military Maintenance Company (VOP) in Novaky (Trencin region) guilty of the crime of 'a general threat' in connection with an explosion at the company that killed eight people in March 2007.
The decision was made on Friday by a single judge of Prievidza District Court, who handed down suspended sentences to former general director of VOP Jozef B. and former production director Jan L.
The court exonerated former chief technology officer Jan L. and safety officer Jozef O.
The former general director has been sentenced to 36 months in prison suspended for 60 months. At the same time, he's obliged to apologise in a letter to the bereaved, while a several-month ban on serving in a managerial post at VOP has been imposed on him.
The judge sentenced the former production manager to 36 months in prison suspended for 54 months. He must also apologise and won't be allowed to hold a managerial post at VOP for several months, either.
The Prosecutor's Office asserted that the former managers must have known about the risks that existed at VOP Novaky, given the amount of explosive material and that it was incorrectly stored. They didn't introduce any key measures, however.
Before the verdict was announced the accused expressed their regret over the accident, but pleaded not guilty. Prievidza District Court has been dealing with the case since March 1, 2012.
Eight people were killed and another 37 people were injured at VOP after a large amount of ammunition in the company's defusing hall exploded on March 2, 2007. The material damage reached over €4 million.