Foreign Policies
Danko and Vondracek Met Pope, Invited Him For Joint Visit to SR and CR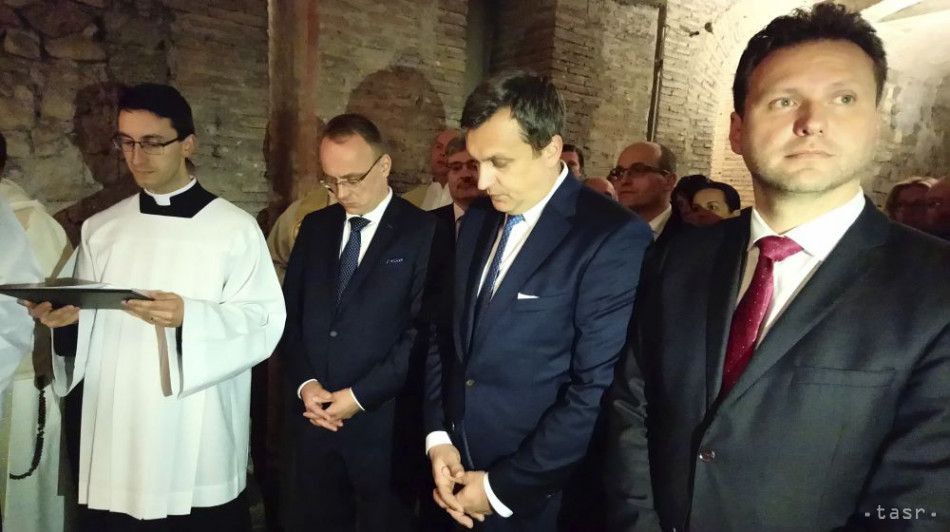 Vatican City, March 22 (TASR-correspondent) – Parliamentary Chair Andrej Danko (Slovak National Party/SNS) and Speaker of the Czech Chamber of Deputies Radek Vondracek have had a common audience on Friday with Pope Francis, TASR learnt on the same day.
"I must say I was shivering because I had the opportunity to thank [the Pope] for the love and goodness he's spreading," Danko told reporters after the audience.

Danko pointed out that the visit to the Vatican took place to commemorate the 1,150th anniversary of the death of St. Cyril, who is buried in Rome.
The chairs of the Slovak and Czech Parliaments were accompanied by several bishops from the Roman Catholic and Greek Catholic Churches. The Slovak and Czech delegations to the Pope also included the countries' Prosecutors-General, Jaromir Ciznar and Pavel Zeman, respectively.
Danko donated to the Pope a handmade fujara musical instrument, saying that this gift is symbolic "for shepherds, as well as for us Slovaks".
Together with Vondracek they invited the Pope to visit Slovakia and the Czech Republic. "Since we were together with our Czech brothers, I tried to make it clear that perhaps one short, quick visit would be a great gift for our believers," said Danko, adding that Bratislava Archbishop Stanislav Zvolensky will also be involved in the matter.
The archbishop told the media that Slovak church leaders will "in the coming period make efforts to be able to offer real dates" for a possible papal visit.
Danko and Vondracek then laid together wreaths on the Roman monuments to Jan Palach and Alexander Dubcek.