Foreign Policies
Danko: EU Parliamentary Chairs Summit Biggest Event of EU Presidency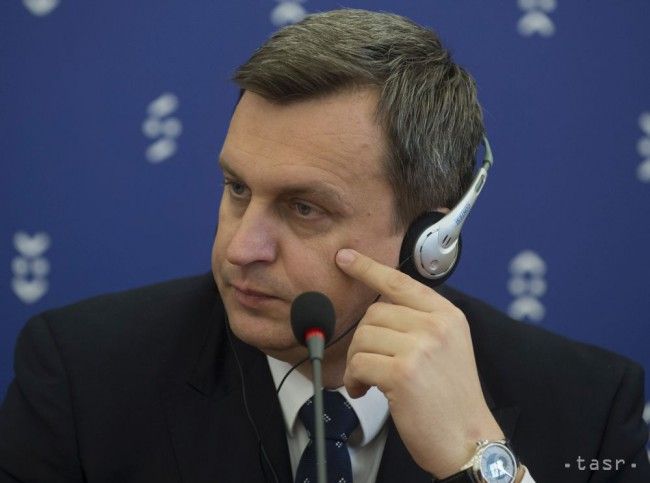 Bratislava, April 23 (TASR) – Slovakia is about to experience the biggest event within the framework of the country's Presidency of the Council of the EU, stated Parliamentary Chairman Andrej Danko (Slovak National Party/SNS) at a press conference on Sunday in connection with a two-day summit of EU parliamentary chairs that is taking place in Bratislava on Sunday and Monday.
The Conference of EU Parliamentary Chairs is set to be attended by some 300 delegates from all EU countries. Forty-five foreign delegations have confirmed that they'll participate in the event, including 29 parliamentary chairs, 11 vice-chairs and five delegations represented at lower levels. Representatives of parliaments of EU candidate countries, such as Turkey, are also expected to attend.
"The Slovak Parliament with all responsibility has prepared an evening and especially a Monday event of which Slovakia won't have to be ashamed," said Danko, stressing that the summit is a mandatory event within the presidency of the EU Council, which Slovakia held in the second half of 2016.
Heads of EU parliaments are currently gathering in Bratislava. Danko is due to meet newly elected European Parliament President Antonio Tajani later in the day.
On Monday, the summit participants are due to evaluate the results of Slovakia's presidency and its parliamentary dimension. The current Maltese presidency, the French presidential election, EU developments and Brexit will also be discussed at the conference.
In addition, talks on setting up a Europol Joint Parliamentary Scrutiny Group are among the most anticipated topics of the summit. Danko expects that the final mechanism in this regard will be set.