Domestic Policies
Danko: Formation of First Slovak National Council Milestone in Our History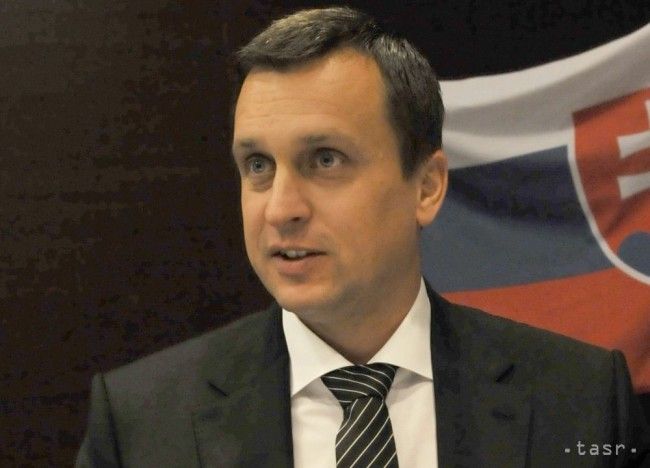 Myjava, September 19 (TASR) – The creation of the first Slovak National Council (SNR) is a major milestone in the history of the Slovaks, who in 1848 in the town of Myjava (Trencin Region) declared their independence from the Kingdom of Hungary, stated Parliamentary Chairman Andrej Danko (Slovak National Party/SNS) on Monday.
Speaking in Myjava to mark the 168th anniversary of the creation of the short-lived SNR, Danko said that it was in Myjava in 1848, when the autonomy for decision-making of Slovaks was demanded for the first time. The Hungarian Army intervened to stop SNR from operating but it remained in place for a year.
"It's important to commemorate the year of 1848 which saw the abolition of serfdom [in Europe] and, let's call it the bourgeois revolution," said Danko.
"It's also important to pay homage to Myjava and to people who at that time contributed to that resistance and to remember it," he added.
Danko went on to say that Slovaks live in a time when they are trying to reach the achievements of the EU; but on the other hand, "we mustn't lose our independence and legal sovereignty in the matters that concern us, our people, because we fought for the independent Slovakia for centuries."
According to Alena Petrakova, director of the Museum of Slovak National Councils in Myjava, the first SNR was established on September 16, 1848 in Vienna, but is sat for the first time on September 19, 1848 in Myjava – in the house of a widow called Anna Kolenyova.
"Here, Ludovit Stur proclaimed the independence of the Slovak nation from the Government of the Hungarian Kingdom and called on the Slovak people to begin an armed uprising," Petrakova has told TASR. She also added that the town of Myjava was very close to the group around Ludovit Stur even before 1848, mainly because it was close to Bratislava and it wasn't marked by Magyarization.
In addition to Danko, Defence Minister Peter Gajdos, Slovak MPs, representatives of state and local authorities, as well as cultural and religious organisations came to Myjava as well in order to commemorate the creation of SNR.