Domestic Policies
Danko Halts Special Session after Beblavy Puts Wedding Cake on Podium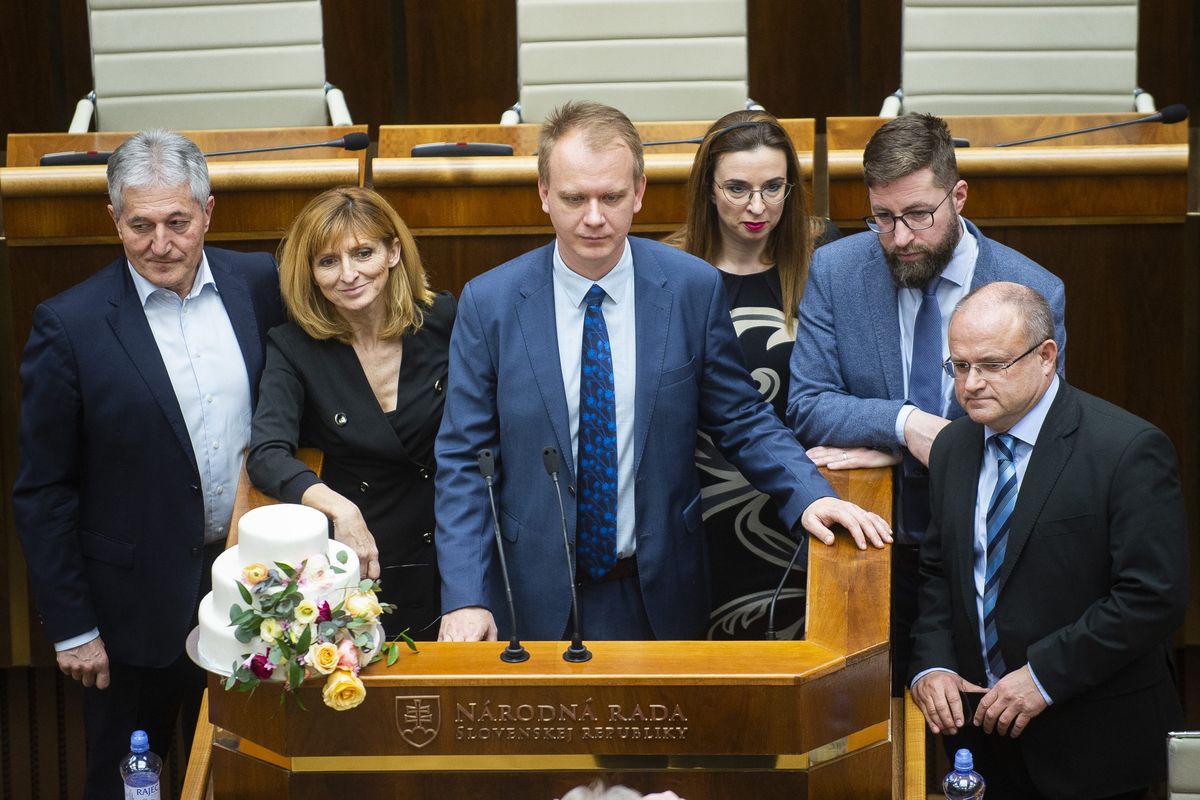 Bratislava, February 18 (TASR) – Parliamentary Chair Andrej Danko (SNS) has suspended the ongoing extraordinary parliamentary session until Wednesday morning in response to the actions of Independent MPs around Independent MP Miroslav Beblavy, who placed a wedding cake on the podium and refused to remove it from the chamber.
Beblavy had asked for permission to present a procedural proposal, which Danko rejected, claiming that such behaviour doesn't become an MP and that it's against the parliamentary rules of procedure.
Beblavy told journalists before the session that the wedding cake is designed to symbolise a future marriage, i.e. a coalition composed of Smer-SD, the Slovak National Party (SNS) and the far-right People's Party Our Slovakia (LSNS), namely the parties that intend to support the social measures recently adopted by the Government.