Foreign Policies
Danko: We'd Like to Boost Russian Language Education in Slovakia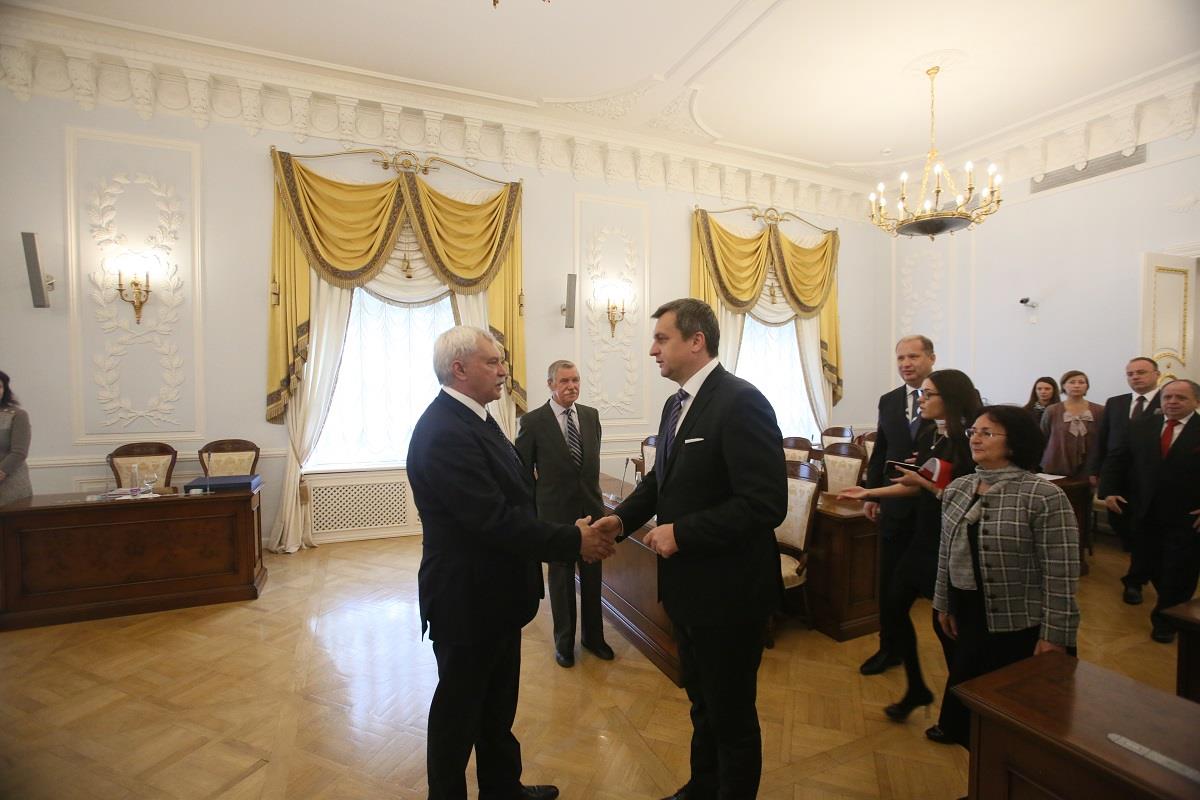 Saint Petersburg, October 17 (TASR correspondent) – Parliamentary Chairman Andrej Danko (Slovak National Party/SNS), who is taking part in the annual assembly of the Inter-Parliamentary Union (IPU) in St. Petersburg along with his entourage, met St. Petersburg's governor Georgy Poltavchenko on Tuesday.
According to Parliament's communications office director Zuzana Cizmarikova, both representatives stressed the openness of mutual communication, which is developing in the spirit of traditionally friendly Slovak-Russian relations without any undue antipathy.
The negotiations showed that Slovakia is interested in developing constructive relations, mainly in the fields of energy, trade and investment, tourism and other joint projects. "We have great interest in strengthening the Russian language. At the moment there's a lack of this language as part of developing trade, for example. We mustn't miss the boat of cooperation, and knowledge of the Russian language can only help us in this regard," said Danko after meeting the St. Petersburg governor.
The Slovak parliamentary chairman later told journalists that he isn't in favour of introducing compulsory Russian lessons, but he stressed that the ability to speak Russian in combination with the English or German language could be a great advantage for Slovaks in finding jobs and establishing themselves within the EU. In this context, Danko pointed to opportunities in Russia as a large country with strong economic potential.
Danko also said that he finds it interesting that learning how to play chess is compulsory in Russian schools. "I'll always support chess, as it's my beloved sport, and I really respect people who master it at both amateur and professional levels," said the Slovak parliamentary chair, adding that chess helps to develop combinations and logical thinking as well as gentlemanly behaviour.
Danko is set to return to Russia next month to pay an official visit to Moscow between November 12-15.