Domestic Policies
Designated Premier Pellegrini Proposes Tomas Drucker as Interior Minister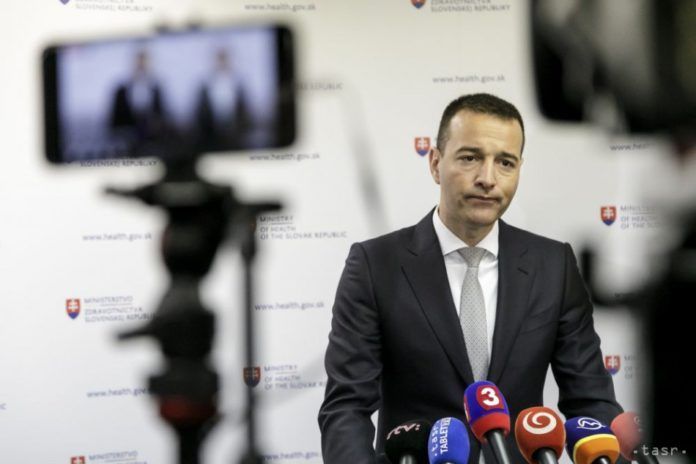 Bratislava, March 20 (TASR) – Designated Prime Minister Peter Pellegrini (Smer-SD) proposed incumbent Health Minister Tomas Drucker (a Smer-SD nominee) to lead the Interior Ministry. The emptied chair of health minister should be taken over by current state secretary at the Health Ministry, Andrea Kalavska, TASR learnt at a press conference on Tuesday evening.
Pellegrini decided for this change after President Andrej Kiska refused to appoint the new government. Pellegrini wants to deliver to Kiska the new proposal to appoint members of the new government on Wednesday. "In order to resolve this situation, we've decided to deliver to the president tomorrow a new proposal for the appointment of government members, which will contain several changes," Pellegrini said and announced the nominations of Drucker and Kalavska. According to him, there won't be any changes in other posts.
Pellegrini further said that he discussed the new nominations with President Kiska. "The proposal also came from our mutual consultation and Mr. President is thoroughly informed about everything," he said. Kiska told Pellegrini that in the morning after being delivered the proposal, he will call the newly-nominated ministers for a brief meeting. "In order to go through specific issues in the ministry he's interested in," added Pellegrini.
After this, the president should announce the date when he appoints the new government. "It's essential he announce the earliest possible date," said Pellegrini, who would be glad if Slovakia had a new government as early as on Friday. He stressed that the situation in Slovakia must be calmed. "Slovakia can't be without a legitimate government, which has a parliamentary majority, for a few weeks or even months," he said.
Pellegrini was reluctant to comment on Kiska's decision not to appoint the proposed government in its original composition. "I hope that this doesn't mean a start of a dangerous precedent that any head of state could use, namely to stop respecting a parliamentary majority," he pointed out.