Domestic Policies
Election2022: Names of Governor Winners Revealed in Unofficial Results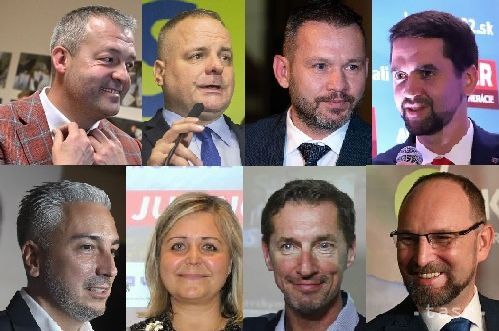 Bratislava, October 30 (TASR) – Incumbent Bratislava Regional Governor Juraj Droba secured his re-election according to the preliminary results (92.58 percent of votes counted), finding himself in the lead with an overwhelming margin (63.47 percent) before Jan Mazgut (13.81 percent) on early Sunday.
Mazgut has already conceded defeat and congratulated Droba, who thanked him in turn.
The Trnava region will be governed by incumbent Jozef Viskupic for another four years, as he garnered 37.79 percent of votes after election commissions counted 90.7 percent of ballots.
Also re-elected is Trencin Governor Jaroslav Baska, who acquired 67.53 percent of votes out of the 93.09 percent already counted.
In the Nitra region, Branislav Becik has secured a likely victory on 27.65 percent of votes out of the 95.75 percent counted.
Erika Jurinova is expected to stay at the helm of the Zilina Region, as she garnered 32.65 percent of votes out of 94.27 percent, with Igor Choma trailing behind her on 22.35 percent.
Ondrej Lunter unofficially won in the Banska Bystrica region with 46.75 percent of votes out of the 93.46 percent counted, while Adrian Polony ended up a runner-up with 15 percent.
Rastislav Trnka is likely to stay in the post of Kosice Governor for another four years, as he garnered 51.27 percent of votes out of 95 percent.
Milan Majersky will serve as the Governor of the Presov Region, notching an election victory with 41.62 percent after all the ballots have been counted.