Military
Experts in Lest Train International Soldiers to Dispose Homemade Bombs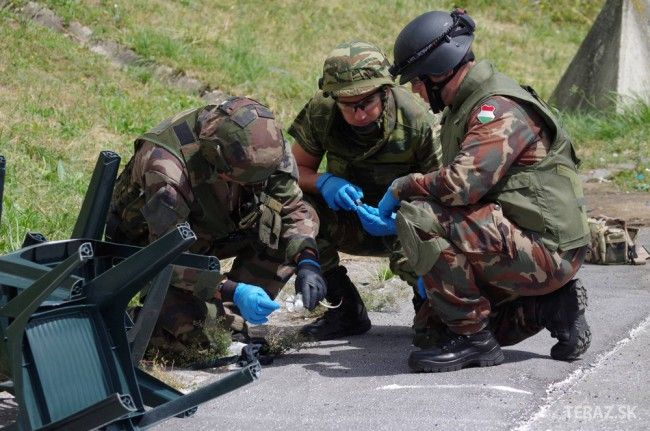 Lest, July 16 (TASR) – Experts from the Trencin-based Centre of Excellence for Explosive Ordnance Disposal (CoE EOD) have trained 32 participants from 13 countries in identifying homemade explosives and their subsequent disposal.
The training took place at the military drill facility in Lest (Banska Bystrica region) during a two week period.
Defence Ministry spokesperson Danka Capakova told TASR that in addition to the members of the Slovak Armed Forces, the exercise was attended by soldiers from Austria, France, Germany, Hungary, Romania, Estonia, Italy, Greece, Spain, Slovenia, Portugal and the Czech Republic.
According to the course leader, Captain Dusan Harabin, the participants first learned the theory and then they tried to detect and dispose of this type of explosive in practice.
"Recent global war conflicts have shown that a large number of homemade explosives are being used. And they cause a great loss of life," said Harabin, adding that these explosives can be made from relatively cheap and easily available substances. "That's why they are so dangerous and it's necessary to train specialists to be able to find and dispose of them," he said.
The Centre of Excellence for EOD received a licence for serving as the NATO training and education institution in January 2016.