Domestic Policies
Fico: Kiska Should Publish KTAG 2013-14 Financial Report Due to Suspicions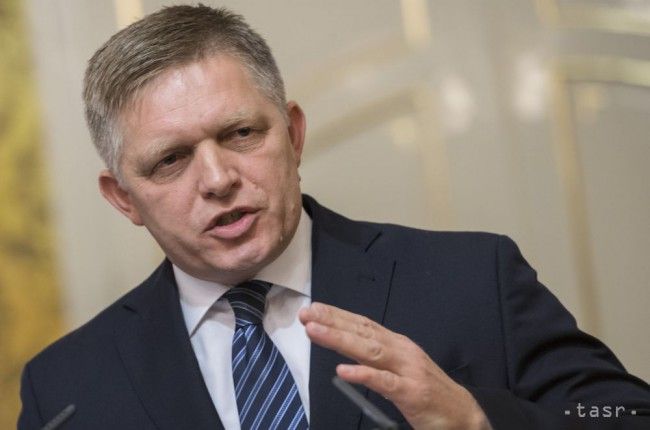 Bratislava, May 14 (TASR) – The public needs to know whether the 2014 presidential race was waged in a fair manner or if someone enjoyed an enormous advantage, said Smer-SD chair Robert Fico at a press conference on Monday, calling on President Andrej Kiska to give consent to publishing the 2013-14 financial report on Kiska's KTAG firm in its entirety.
Fico underlined that according to information in the media, the money spent by Kiska on his presidential candidacy went beyond the cap set by the law.
According to Fico, it's no coincidence that the president wants to announce whether or not he'll run for re-election on Tuesday (May 15), as the parliamentary conflicts of interest committee is slated to hold a session on that day and deliberate on the report. Fico avers that one of the committee members has informed him about serious suspicions in the report.
"If the financial report confirms the serious allegations directed against President Andrej Kiska, then he has no choice but to resign. This would be in accordance with his earlier statements that a public official should assume political responsibility at the emergence of the slightest suspicion," said Fico.
This sentiment was echoed by committee member Robert Puci (Smer-SD), who added that the allegations in the report are so serious that if they concerned other politicians, they would have to resign, as well, as they constitute "dire violations of the law that would disqualify them from any further involvement in politics". Puci added that he can't divulge more details at the moment.
Fico added that the amount that presidential candidates can legally spend in a single election round is limited to about €130,000. "It was the president who issued an official statement, even signed it with his own hand, that he spent around €251,000 during the official election campaign and that he drew all the money from a private account. So, he paid for it with private money, but there is a grave suspicion that he overspent the legal cap significantly via the firm KTAG in March," claimed Fico, adding that the media reported that the president also "opted for unsubstantiated VAT refunds".
"If what you published is verified as true, then he has no right to hold the Slovak presidency because he lied," added Fico.
The president's spokesman Roman Krpelan has responded to Fico's statements. "MP Robert Fico has failed to take the lesson of his downfall to heart. Personal attacks are still all he's capable of," he said.