Domestic Policies
Fico: Public Hearing of Candidates for UVO Head Post Slated for May 24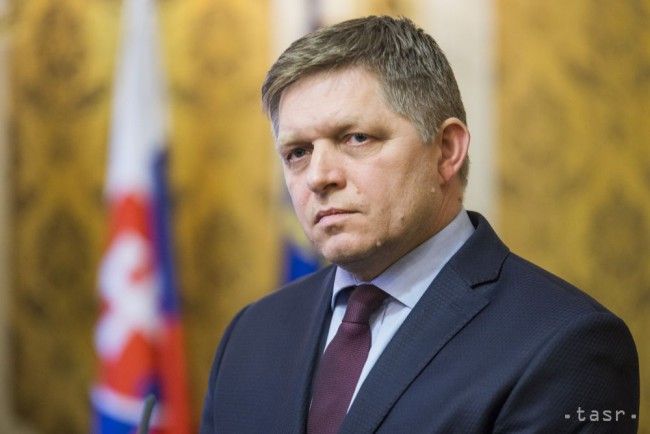 Bratislava, May 18 (TASR) – A public hearing of candidates for the Public Procurement Office (UVO) head will take place next Wednesday (May 24), Prime Minister Robert Fico (Smer-SD) told a news conference in Bratislava on Thursday.
The UVO head is elected and dismissed by Parliament based on the Government's proposal.
"I would like to inform you that we will deal with this issue next week, on May 24, when we will organise a public hearing of candidates for UVO head and it's highly probable that we will also make a decision and offer that candidate to Parliament on the same day," specified Fico.
"I welcome the fact that a public discussion will take place on May 23, i.e. the day before we decide within the Government. The discussion is organised by the US Chamber of Commerce," said the prime minister.
Fico said that the Government communicated on May 17 with representatives of NGOs that had sent an open letter to the Government due to the UVO head's choice. "We directly invited them for the public hearing. The following NGOs confirmed their participation: Slovensko.Digital, Fair Play alliance, INESS, Ineko, Transparency International, Stop Corruption, Slovak Governance Institute and the US Chamber of Commerce," he said.
According to Fico, the public, media and NGOs will be enabled to take part in the public hearing that will take place within the Cabinet session on Wednesday morning. "Each candidate will have a chance to present their idea for the UVO's future development. I, as the prime minister, will offer a chance to raise a couple of questions also to the public that will be present in the public hearing," added Fico.
Fico noted that an invitation to take part in the public contest for UVO head was published on March 30. The deadline for sending proposals for UVO head candidates lapsed on April 30. The committee to check proposals for candidates was created on April 15 and it checked the proposals on May 4. The Cabinet Office published the names of those who met all conditions on May 5, said Fico.
Based on UVO's invitation, four proposals were submitted for the UVO head post, particularly Peter Kubovic, Zita Taborska (the current UVO head), Juraj Mery and Elena Sivova.
The committee stated that all the proposals have been delivered within the set deadline. After checking the proposals, the committee recommended three proposals for public hearing to the Government, namely Peter Kubovic, Zita Taborska and Juraj Mery.