Domestic Policies
Fico: Smer-SD Nothing to Do with Gorilla Scandal, Our Books "Perfect"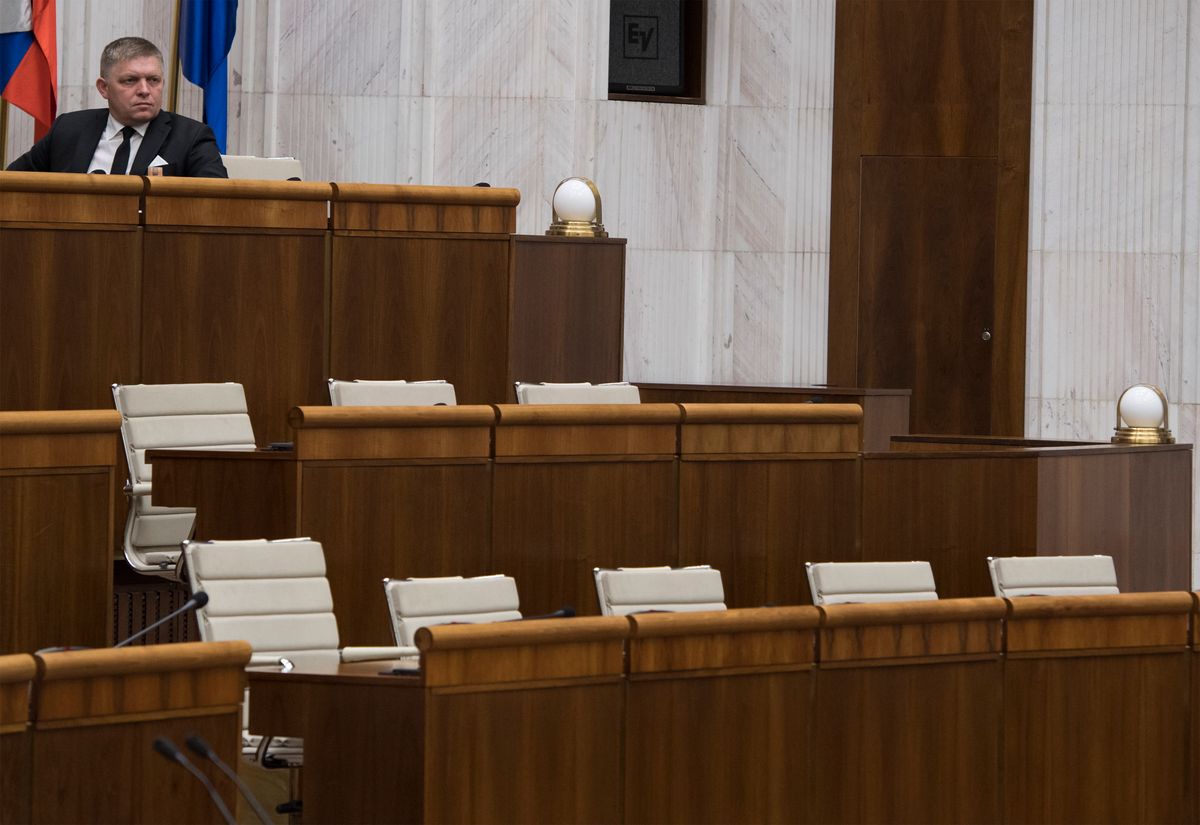 Bratislava, October 17 (TASR) – Smer-SD chair Robert Fico is still refusing to reply to questions from journalists as to whether he was present at the safe flat in Bratislava central to the Gorilla scandal in 2005-06, claiming instead that he rejects any attempt to link Smer-SD to the case, TASR learnt on Thursday.
Speaking at a press conference, Fico also claimed that the media have been covering up the "skulduggeries" of Mikulas Dzurinda's government (2002-06). He refused to comment on the ongoing investigation into the case, apart from saying that he wants it investigated properly. He reiterated that he hasn't done anything illegal and ruled out any illicit financing of Smer-SD.
"I don't want to downplay this; I want Gorilla investigated. Even if what's in it is true, I didn't do anything unethical or illegal," stressed Fico, who claimed that are also some discrepancies between the recording and transcript and that he had never heard the recording before.
Fico didn't deny meeting Penta financial group co-owner Jaroslav Hascak, but called him an entrepreneur hell-bent on ruining Smer-SD. "I've met Jaroslav Hascak on various occasions. What about the fact that [ex-premier] Iveta Radicova [2010-12] cooked him sausages, is that okay?"
The Smer-SD chair reiterated that the Gorilla case is a scandal of Mikulas Dzurinda's second government, urging the media to redirect its attention to politicians who formed part of it, such as Mikulas Dzurinda, Pavol Hrusovsky and even Bela Bugar, who is Fico's coalition partner.
Fico is confident that no illicit financing of Smer-SD has ever occurred. "I rule out any illicit financing of Smer-SD. Our books are perfect, have passed muster in various audits, and no supervisory body has ever accused Smer-SD of any missteps," he added.