Domestic Policies
Fico: This Session Is Pointless; Opposition Trying to Obtain Immunity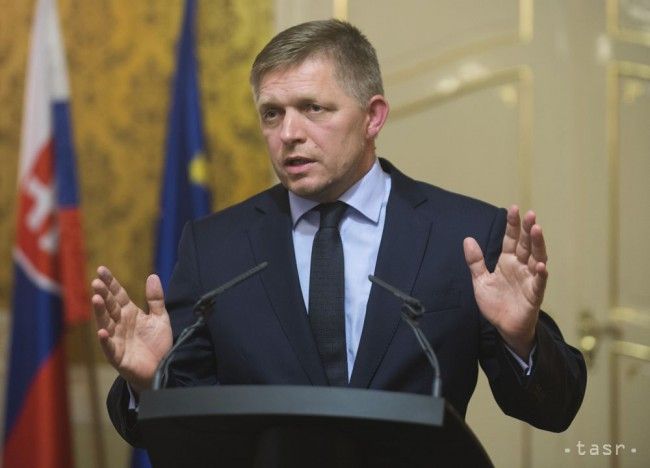 Bratislava, September 23 (TASR) – Prime Minister Robert Fico (Smer-SD) said on Friday that the extraordinary parliamentary session dedicated to an attempt to oust him over his inactivity concerning the Basternak tax fraud case is pointless, unsubstantiated and organised by untrustworthy people who aim to create permanent political immunity for themselves.
Fico sees two reasons why the Opposition is organising such sessions. "It's building permanent immunity. Several representatives of the Opposition are facing serious suspicions of involvement in criminal activities. This spectacle is being created in order for them to build themselves permanent political immunity," he said.
The second reason is that the Opposition is still disappointed with the outcome of the March general election. "They were popping open champagne and redistributing posts. But then came the awakening, because parties with common sense understood what stability means and set up a strong coalition. This disappointment is all the worse because they realise that there isn't any viable alternative to this coalition. That's why they've come up with this philosophy of political hatred," claimed the premier.
Fico said that he's proud that the coalition is made up of three parties [Smer-SD, the Slovak National Party (SNS) and Most-Hid – ed. note] that respect the democratic rules of the game. "I'm proud that we've built a coalition on parties that are working hard on their structures. It's an enormous difference compared to what's on the other side – new structures set up on the internet and parties of four members about whose financing we know nothing. We'll do everything in our power to continue with these democratic traditions," he stressed.
The premier called on the coalition not to get involved in this mess organised by the Opposition. He said that the Opposition doesn't chant about unemployment, economic growth and investments because the Government has achieved some rather good results over its first six months in office. "Slovakia is doing great, but the Opposition doesn't want to talk about this because it has nothing to offer. The Opposition is just pointlessly bothering the Government when it's working," stated Fico.