Domestic Policies
Fico: We Want to Reach 85 percent of EU Living Standards in Four Years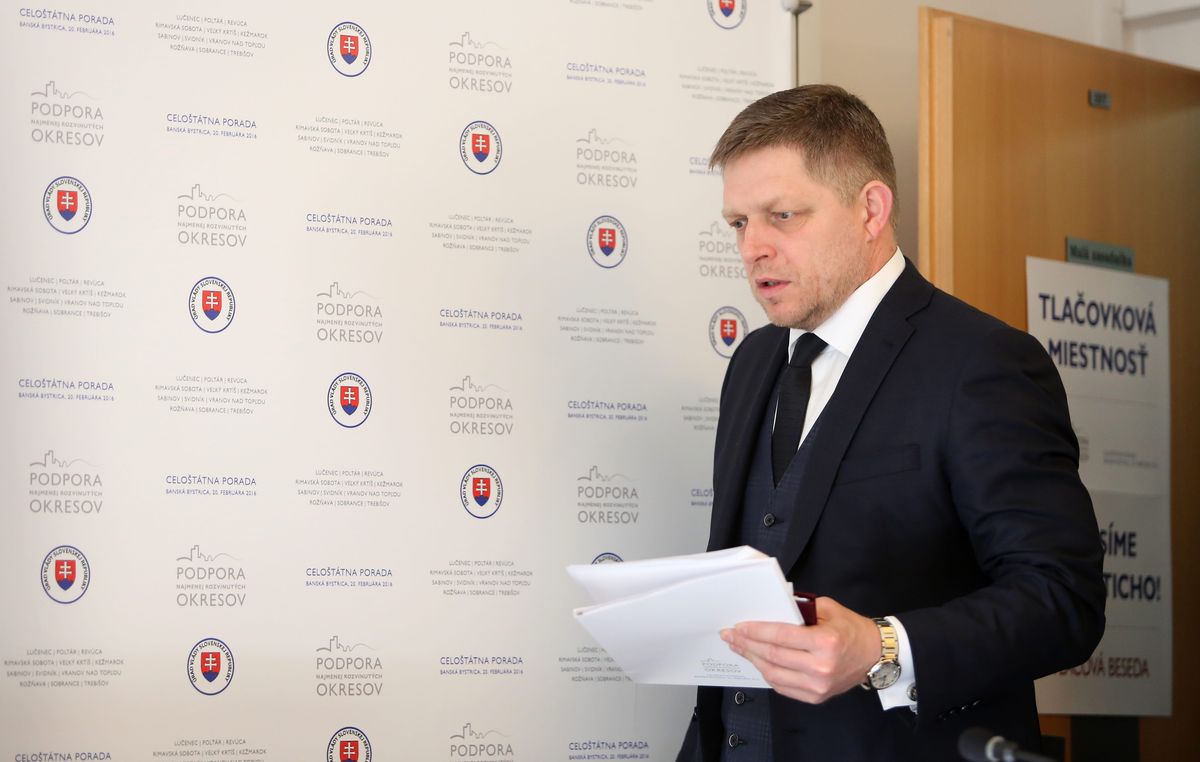 Banska Bystrica, February 20 (TASR) – The Government wants Slovakia to reach 85 percent of average EU living standards in the next four years, declared Prime Minister Robert Fico at a conference on the preparation of action plans for 11 districts with high unemployment rates in Banska Bystrica on Saturday.
According to Fico, when a country is doing well, the results need to be shared with the people and with the regions. In the case of underdeveloped regions, this philosophy applies doubly.
"The target for removing regional differences has been given a new shape, a new image, a new serious system. This meeting was important from the viewpoint of putting the law on support for the least developed districts into practice. The criterion for putting a district on the list is that the average unemployment rate is 1.6 times [the average] or higher," said Fico.
The conference also featured the mayors and representatives of organisations from underdeveloped districts, namely Lucenec, Poltar, Revuca, Rimavska Sobota, Velky Krtis, (all five in Banska Bystrica region), Sabinov, Svidnik, Vranov nad Toplou, (all three Presov region), Roznava, Sobrance and Trebisov (all three Kosice region).
The new action plan has already been launched in the first district – Kezmarok (Presov region). "If it's shown that it's working in Kezmarok and in the other 11 districts, we'll apply it to more districts," said Fico. "The mandate of this Government lasts until March 5, and we'll utilize it until the last day," said Fico.
Government representatives now have to prepare action plans for the 11 aforementioned districts. "It's an institution anchored in the law, approved by the Government. It was approved in Kezmarok. We want to approve other ones in the new few months," said Fico.
The conference was also attended by Finance Minister Peter Kazimir, Vice-premier for Investments Lubomir Vazny, Transport, Construction and Regional Development Minister Jan Pociatek, Agriculture and Rural Development Minister Lubomir Jahnatek and Labour, Social Affairs and the Family Minister Jan Richter.