Poll
Focus Poll Shows Caputova as Favourite of Election's First Round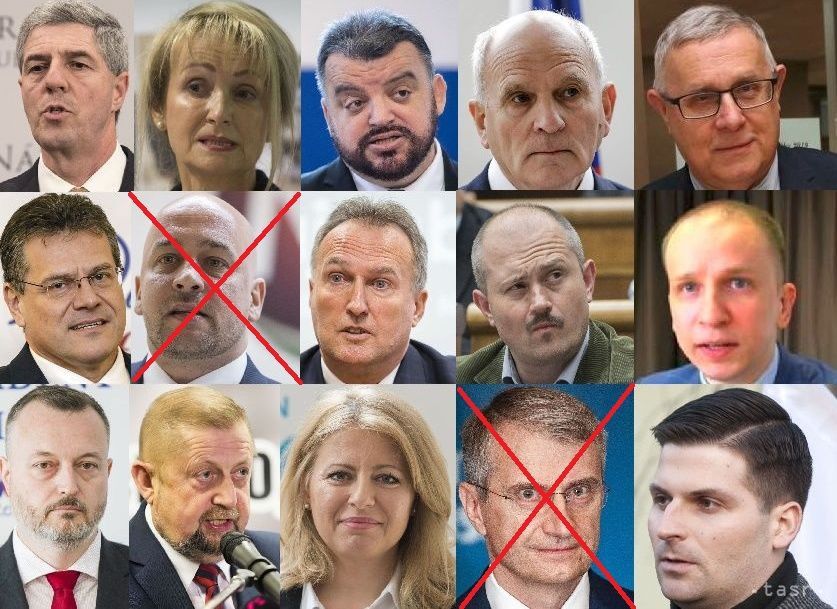 Bratislava, February 27 (TASR) – Had the first round of the presidential election taken place in late February, it would have been won by Zuzana Caputova on 26.3 percent, followed by Maros Sefcovic on 20.4 percent and scientist Robert Mistrik on 13.1 percent, according to the results of a public opinion poll carried out by Focus polling agency.The poll was carried out on a sample of 1,022 respondents between February 21-26 based on an order from the election team of Mistrik, who gave up the presidential race on Tuesday (February 26) in favour of Caputova.
The poll shows that Caputova and Sefcovic would have met in a second round.
The top three candidates would have been followed by Stefan Harabin on 13.1 percent, far-right LSNS leader Marian Kotleba (8.5 percent) and Bela Bugar (5.8 percent). Less than 5 percent would have gone to Milan Krajniak and Frantisek Miklosko (4.3 percent each) and
Eduard Chmelar (2 percent). Under 1 percent would have supported Martin Dano, Juraj Zabojnik and Robert Svec (0.7 percent each), while Bohumila Tauchmannova and Ivan Zuzula would have ended up last on 0.1 percent.
Less than three weeks ahead of the presidential election 82.8 percent of the respondents definitely would have voted, while 12.2 percent were still undecided. Just over 5 percent of the respondents said that they wouldn't have gone to the polling stations.
The first round of the presidential election will be held on March 16, with a possible second round, if the head of state isn't elected in the first one, slated to take place on March 30.