Foreign Policies
For Decent Slovakia Initiative Launches Mobilisation Campaign for EP Elections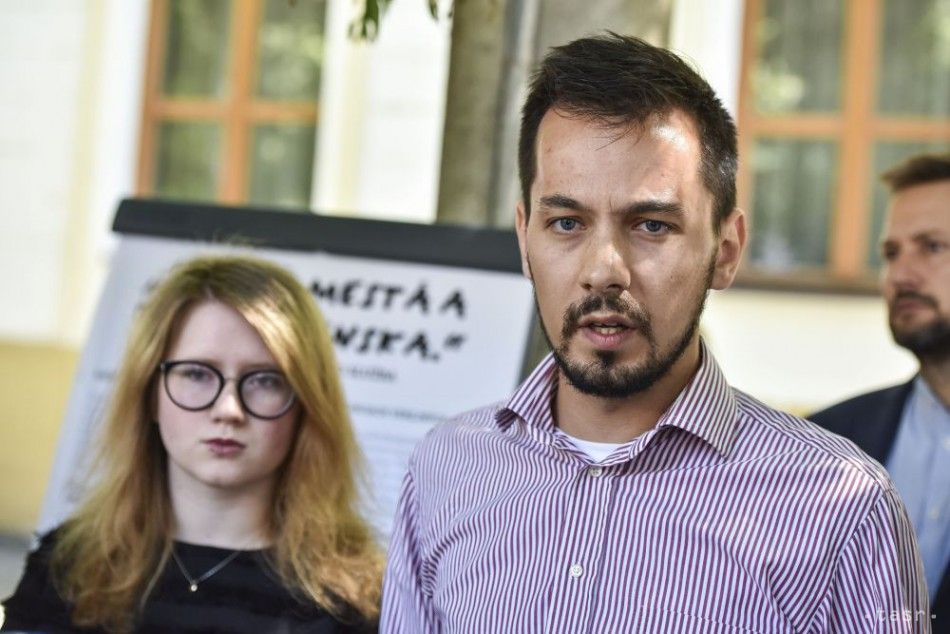 Bratislava, April 8 (TASR) – Around a hundred young people from across Slovakia, led by the For Decent Slovakia initiative, set out on a journey to Brussels on Monday in order to stimulate interest among youth in the European Union by visiting the capital of the EU and participating in the final European Parliament (EP) session to take place in Brussels before the May EP elections.
"Our journey is designed to launch our mobilisation campaign ahead of the EP elections under the title 'We Choose Europe'," said Juraj Seliga of the initiative. The campaign is focused on increasing awareness as to why the EU and membership of it are so important for Slovakia and to point to opportunities for ordinary people to become active co-creators of the EU's public policies.
Karolina Farska of the initiative called on youth to engage in the field of European issues and to acquire and share relevant information on EU projects and problems that will help to maintain a critical distance from conspiracy theories and hoaxes spread on social networks. She believes that the mobilisation campaign will contribute towards increasing youth turnout in the May EP elections. "Disinterest among young people in the EP elections was partly behind Slovakia's low election turnout in these elections in 2014, with only 6 percent of voters aged between 18-24 going to the polls," she noted.
In Brussels, the group of young Slovaks will meet European Commissioner for Justice, Consumer Protection and Gender Equality Vera Jourova and will have the opportunity to discuss issues concerning justice, the drawing and misuse of EU funds and developing the farming sector in the EP.
Seliga noted that the EU financially contributed to the journey of three buses that set out for Brussels from Bratislava, Banska Bystrica and Kosice. Some of the costs of the two-day trip are being covered by the initiative, while part is being paid by the participants themselves.
The EP elections in Slovakia will take place on Saturday, May 25. Slovaks will elect 14 MEPs for five-year terms. Slovak citizens along with citizens of other EU-member states with long-term residence in Slovakia are eligible to vote in the EP elections.