Domestic Policies
For Decent Slovakia Organises Protests Again, Calls Upon Kovacik to Resign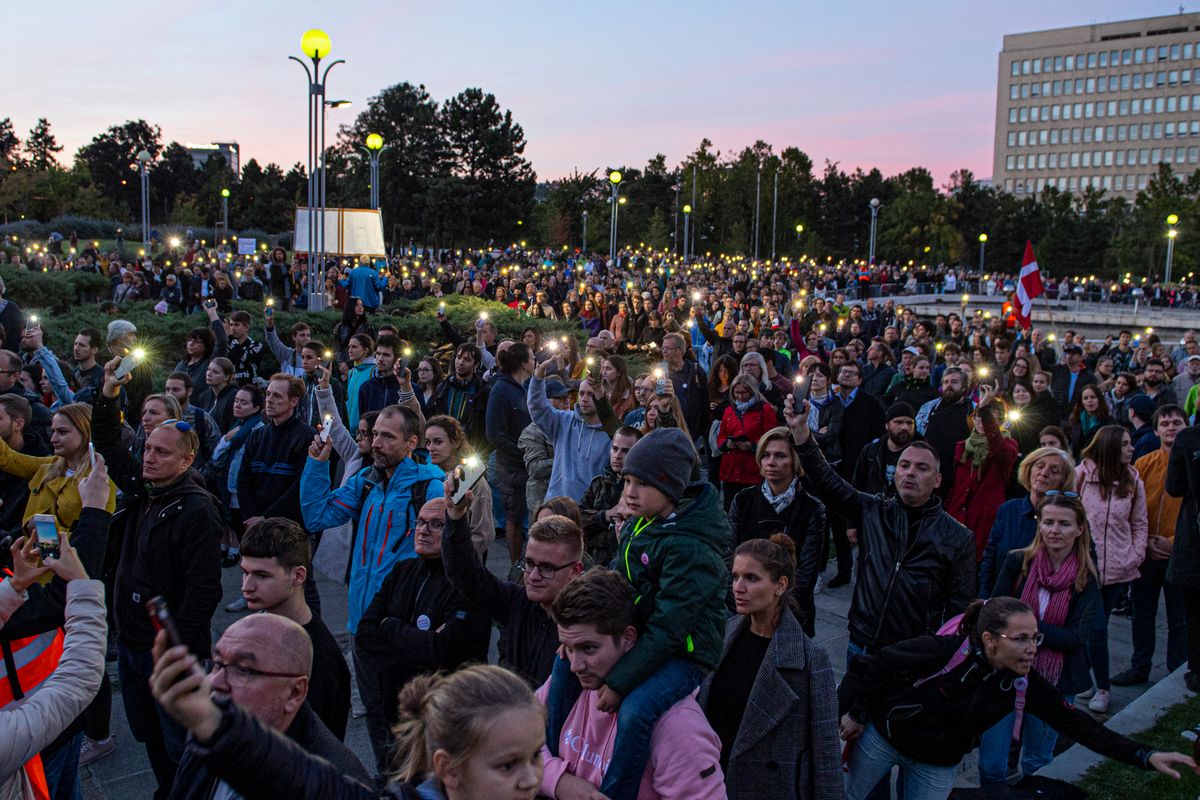 Bratislava, September 20 (TASR) – Thousands converged upon the Freedom Square (Namestie Slobody) in Bratislava on Friday to commemorate 19 months since the murders of journalist Jan Kuciak and his fiancee Martina Kusnirova.
The protest march organised by For Decent Slovakia initiative continues to call for independent investigation into the murders and other scandals that emerged from the leaked chat transcripts of entrepreneur Marian K., who is charged with ordering the hit.
The initiative called from the square upon Special Prosecutor Dusan Kovacik to resign. "Seeing as there's no one who can oust him, we're addressing him directly. We've all known for years that this individual has no business being anywhere near the prosecutor's office. He should assume responsibility and step down," said For Decent Slovakia protest co-organiser Karolina Farska.
Farska announced that the initiative plans to launch a mobilisation campaign for the next year's parliamentary election.
Singers, teachers, representatives of media and actors delivered speeches onstage and read aloud a letter from Kuciak family. "Let's not stop following the case and support investigators, journalists, protests organisers and every single person who takes a stand against the slimy octopus [of corruption], so that no one in our country ever needs to be afraid fighting for the truth," read the text.
Aside from Bratislava, the protests were also held in 11 other Slovak cities and five cities abroad.