Domestic Policies
Gajdos: Rest Assured, Defence Ministry Doesn't Serve Russian Interests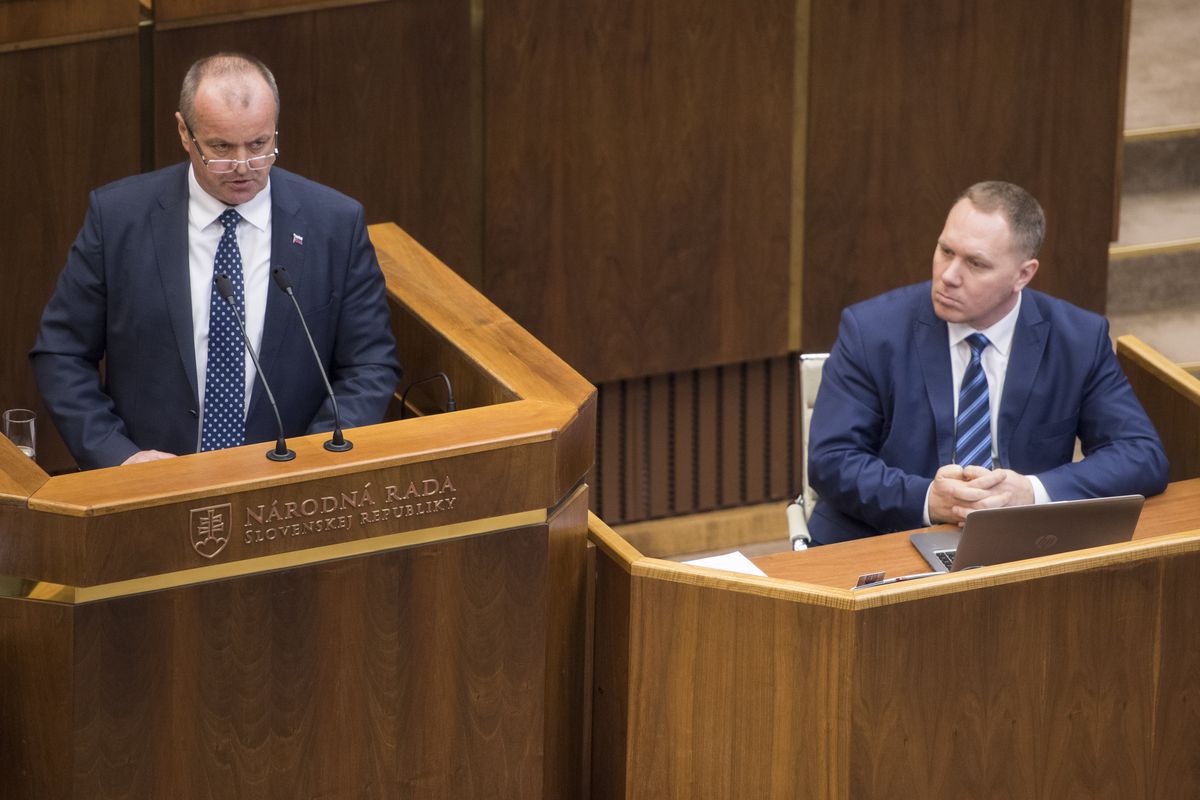 Bratislava, February 9 (TASR) – Opposition lawmakers can be assured that the Defence Ministry and its administration work to the benefit of the Slovak people and Slovakia and that there can be no other way, said Defence Minister Peter Gajdos (a Slovak National Party/SNS nominee) during the debate in Parliament on Friday.
Gajdos replied in this manner to a question posed by former defence minister Lubomir Galko (Freedom and Solidarity/SaS, 2010-11) as to whether or not the Defence Ministry is serving Russian interests.
Gajdos also rejected Galko's suspicion that the ministry has been using delaying tactics when it comes to replacing military equipment with the ulterior motive of using Russian machines as long as possible. The minister conceded that the sanctions levelled at Russia following its annexation of Crimea could pose a setback in a deal to acquire replacement parts, but the company supplying spare parts for radar equipment operates under an exemption. "We can buy these spare parts. So, we're defending our airspace," he stated.
Opposition MP Martin Poliacik (Independent) repeatedly pointed out that countries such as Denmark, Norway, the Netherlands and Slovenia have NATO evaluation reports published on their websites either partially or in their entirety. He added that he would like to see the Alliance's assessment of the Slovak military, which hasn't released such a report.
In his rejoinder, Gajdos declared that he's delighted at Poliacik's interest. "However, this hasn't been done for 25 years, you're raising this demand for the first time ever. If it isn't confidential – or even if it is – we'll look into it [the report] to determine what can be released."