Crime & Justice
Gajdos: Vast Majority of Information from Gorilla Case Being Confirmed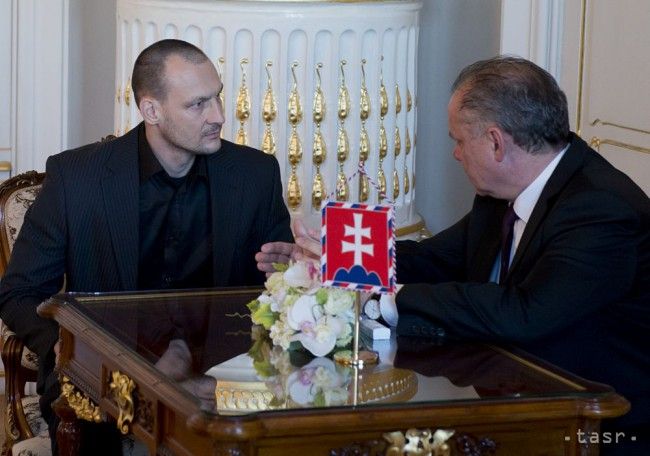 Bratislava, November 3 (TASR) – It's still true that the vast majority of information from the SIS Gorilla file that was leaked to the public is being confirmed, but there's also information that isn't being confirmed, said outgoing head of the Gorilla investigation team Marek Gajdos when meeting President Andrej Kiska on Thursday.
"I'm just putting the results of the investigation together so that I can pass them on to my successor," said Gajdos.
[The Gorilla case relates to the wiretapping of conversations during the second government of Mikulas Dzurinda (2002-06) that allegedly concerned corrupt deals between big business and senior politicians. – ed. note]
Asked why Prime Minister Robert Fico (Smer-SD) hasn't yet been questioned even though according to the file he visited a safe flat on Vazovova Street in Bratislava, Gajdos said there was an attempt to speak to him, but "it was impossible to continue with it for some time, as a prosecutor was examining the file". Gajdos declined to say whether Fico will be interrogated, but he thinks that this should happen.
Asked whether the investigation into the Gorilla case will ever be completed, Gajdos said that this is a complicated case, and he wouldn't like to simplify things. "I'm open on this issue. It's very difficult to prove corruption. It's practically impossible to prove certain things. It's helpful when investigating corruption if it's been documented online," he stated.
Gajdos didn't say anything in particular to Kiska on Thursday. "With respect to the confidential character of the case, I had to take care not to reveal things that haven't been settled yet," he said.
Concerning his retirement, Gajdos said that he's already discussed certain matters with Interior Minister Robert Kalinak (Smer-SD). "I've filed my retirement application. My notice period has begun, and I don't intend to cancel it. I don't regret anything, but I'm glad I'm quitting. I'm definitely fed up with it," he added.
According to the president's advisor for communications Roman Krpelan, Kiska invited Gajdos in order to ask him why he's decided to resign from his post. "Mr. Gajdos told him that under the conditions in which he had to work he was no longer able to do his job," he said.
Krpelan said that Kiska will also meet Police Corps President Tibor Gaspar next week and will then take up a position on the Gorilla investigation. He didn't rule out the possibility that Kiska will also meet Special Prosecutor Dusan Kovacik, who has been supervising the Gorilla case.
The parliamentary defence and security committee dealt with Gajdos's resignation and the investigation into the Gorilla case at an extraordinary session last week. Gaspar told journalists at the time that he's filed a criminal complaint aimed at launching a probe into the alleged obstruction of the investigation carried out by Gajdos.
When explaining his request to leave the police to the media, Gajdos insinuated that he'd been intentionally obstructed in his investigation of the Gorilla scandal. Special Prosecutor Kovacik was allegedly involved in this conflict with Gajdos. "I've always loved being an investigator, but the conditions under which I've been working have been intolerable over the long term. Honestly, regardless of these reasons, I felt the need to change my working environment after 17 years of state service," stated Gajdos.