Domestic Policies
Hamran on Simko Situation: Police Top Brass Stuck to Principles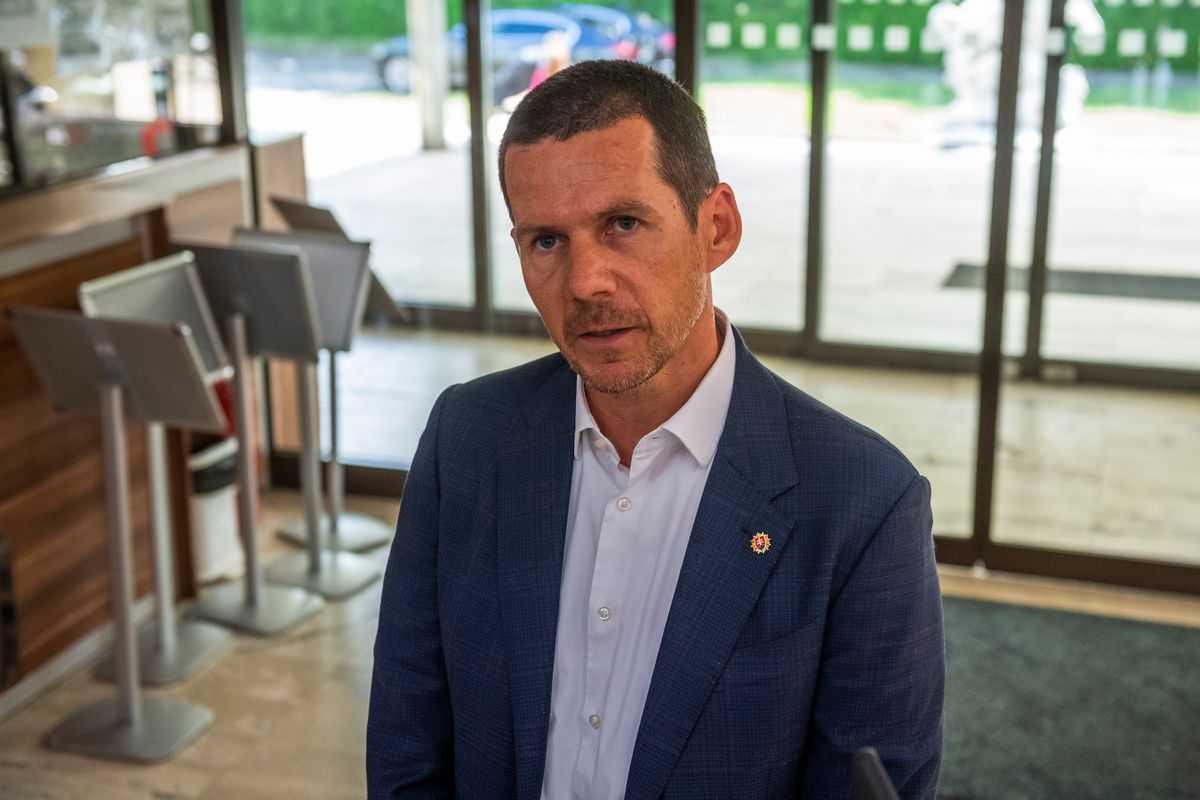 Bratislava, July 20 (TASR) - The conduct of the police top brass in connection with its conflict with ex-interior minister Ivan Simko wasn't a planned coercive move that was meant to make someone back down but a decision based on principles and an attempt to stick to them, said police chief Stefan Hamran at a press conference on Thursday.
"It was no master stroke, as the ex-minister called it, the story is much simpler - it was the principles on which we decided to build the Police Corps, and to which we will stick," claimed Hamran. The police chief at the same time admitted that there were "insurmountable differences of opinion" between Simko and himself, but despite this disagreement, he called the discussion with the ex-minister and the parting of ways between the two parties correct.
The police chief once again criticised the ex-minister for his Facebook statuses in which he, according to Hamran, questioned the work of the police and the system set up in the police force. "I pointed out to him that it is such statuses that call confidence in the police into question," said Hamran, adding that he found it disappointing when the ex-minister insisted on defending these posts. "When I heard that he stood by them and would do the same in the future, I understood that cooperation [with him] would probably not be possible," stated Hamran, maintaining that this was a trigger for his colleagues to consider resigning from the police.
Moreover, the police chief claimed that Simko made efforts to obtain information regarding an ongoing investigation and did so in the presence of a state official who's connected to an individual featuring in the said case. "For the first time, I disobeyed my superior's command at the time, I refused to go to such a meeting," stressed Hamran.
Meanwhile, acting head of the Interior Ministry's Inspectorate Peter Juhas addressed Simko's claims that the real reason behind the tensions was his decision not to sign the personal nomination of a criminally prosecuted police officer to a post in the Inspectorate. According to Juhas, Simko had no problems with the nomination at first, but started to express his reservations later, which, according to Juhas, could be attributed to external political pressure. Juhas reproached Simko for what he saw as his attempt to deal with the nomination outside the scope of the Police Corps. "He wanted to consult it with Prosecutor-General Maros Zilinka, with which I could not agree," said Juhas.
Simko was dismissed from the helm of the Interior Ministry by President Zuzana Caputova on Wednesday. The motion to this effect was filed by Premier Ludovit Odor, who argued that the trust between the police top brass and the minister had been shattered.