Domestic Policies
Hlohovec Hosts Far-right LSNS Rally and Anti-protest, No Incidents Occur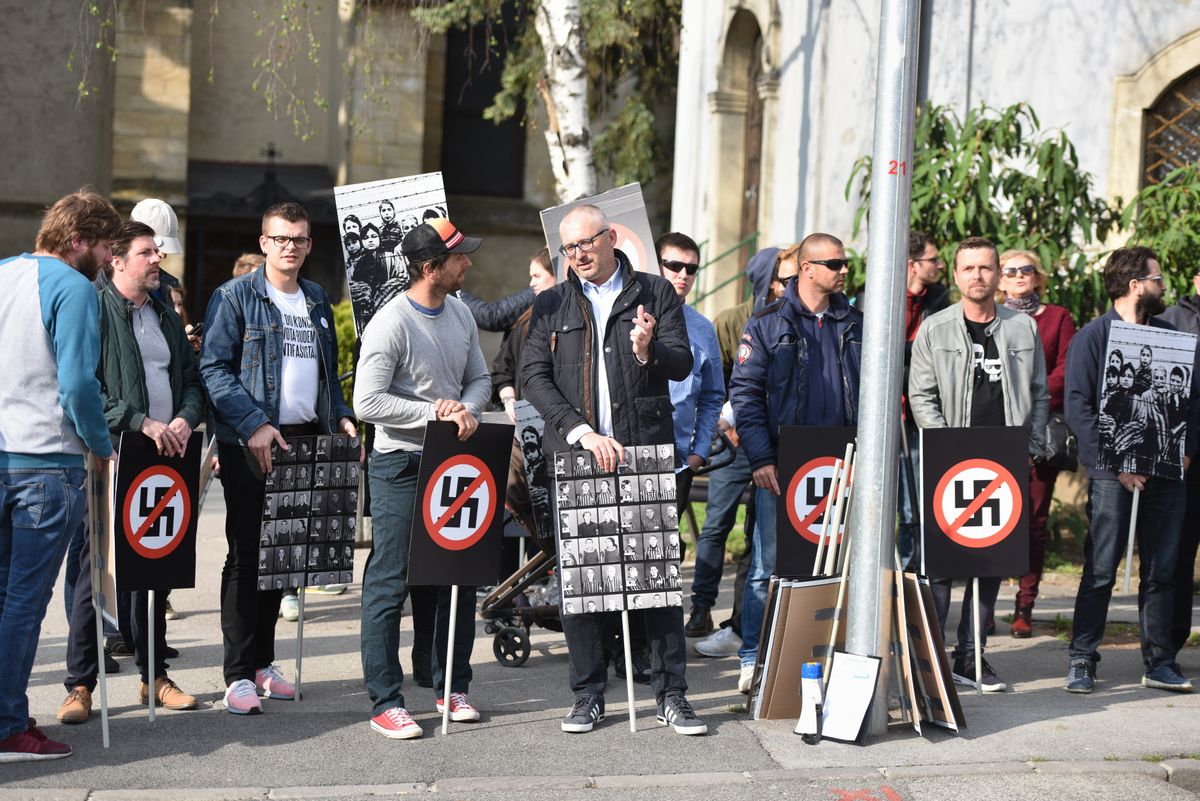 Hlohovec, May 17 (TASR) – Hlohovec, a small town of 21,508 located in Trnava region, bore witness to two protests taking place at the opposite sides of a town square on Friday, as the far-right People's Party Our Slovakia (LSNS) held a protest rally only some 15 metres away from an anti-protest attended mostly by town inhabitants, TASR learnt on the same day.
LSNS convened the protest rally against the trampling of basic rights and freedoms, whereas Hlohovec mayor Miroslav Kollar as a private citizen organised a silent protest against fascism, racism and xenophobia. There were about 70 LSNS sympathisers at the site, while the other camp saw a turnout of above 100. No incidents occurred, aside from occasional shouting.
The silent protest started off half an hour before the LSNS rally. The crowd, in attendance of which was also Trnava Regional Governor Jozef Viskupic, regional and local councillors, held banners with crossed-out symbols of fascism and slogans such as 'Don't try to turn EU into your 4th Reich', 'We stopped [WW2-era Slovak president Jozef] Tiso too late, let's show the world we took the lesson to heart' and 'Fascism incompatible with freedom'.
During the event, names of 700 inhabitants of Hlohovec who became victims of a WW2 massacre were read out on the local radio.
At the LSNS rally, speeches were delivered by MPs Milan Uhrik and Milan Mazurek who discussed values their party champions. With respect to the Hlohovec anti-protest, Uhrik told TASR it is a "tragedy". "These people don't know what fascism is; we're not extremists. This was confirmed also by a court and thousands of our voters," stated Uhrik, adding that people of Hlohovec were protesting against an imaginary enemy.
"We haven't seen a response the likes of Hlohovec in our entire election campaign and we have already done dozens of rallies," added Uhrik. "The mayor repeatedly tried to block us from meeting our voters; no one has ever reacted to us in such a paranoid way."