Crime & Justice
Ivor: Massacre in Dunajska Streda Biggest Mass Murder in Slovak History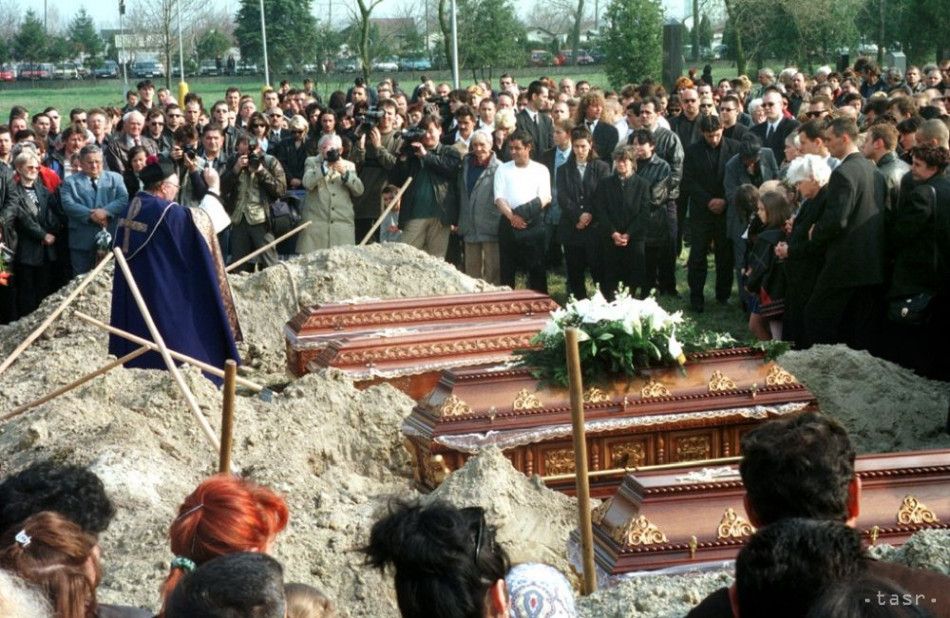 Bratislava, March 25 (TASR) – The execution of ten members of the Papay criminal gang in Dunajska Streda (Trnava region) 20 years ago was the biggest mass murder in the history of both Czechoslovak and Slovak criminology, former head of the Slovak investigating authorities and current university lecturer Jaroslav Ivor has told TASR.
Monday marks 20 years since gang boss Tibor Papay, alias Papa Joe, and his nine companions were gunned down in the Fontana bar in Dunajska Streda. "I was at the crime scene, and the first impression that came to mind were pictures from the gangster wars at the time of prohibition in the United States," said Ivor, who wondered at that time how something like this could have happened in Europe, and especially in Slovakia.
Ivor stressed that the 1990s in Slovakia were characterised by a massive influx of organised crime from abroad, but organised groups were also being formed from the domestic criminal environment.
"There's a need to say that these groups did well for several reasons. One was that our legislation wasn't prepared to react to these new forms of crime in a prompt and effective manner. Another was that organised crime started to build a network of contacts with some members of the police, but in particular the Slovak Intelligence Service [SIS], in order to thwart detection and the effective prosecution of their members," said Ivor, who was involved in investigating dozens of murders and other serious crimes in the past.
According to Ivor, the nineties in Slovakia saw great brutality. "On one hand, there was an inner brutality involving organised groups 'putting their own members in order'. The law of secrecy – omerta – was unambiguously in place, and anyone who defied this was punishable by death. There was a similar situation with the so-called 'white horses' [frontmen], who were physically eliminated after serving their purpose. Finally, these gangs waged wars for control of certain territories, and the methods used to eliminate both Mafia bosses and other gang members were aggressive," stated Ivor.
Ivor was asked whether he would compare 'the wild nineties' to the present. "Naturally, crime has changed over time in Slovakia as well. We can talk about a certain reduction in the crime rate in absolute figures. We can state that crime has changed its forms and is more sophisticated now, [changing] from violent, brutal crime into economic crime that is extremely difficult to detect and prove."
Ivor was also asked how Slovak criminologists deal with organised crime and how are they doing in clearing up old cases. "In the nineties respect and authority were built up by individual groups in a very violent and brutal manner, and the police had limited options for detecting these groups and obtaining evidence against them. Corpses are still being found these days, leftovers from combat between organised groups, and evidence of the actual perpetrators of these brutal crimes is coming to light".
Legislation and cooperation from criminals helps. "Many Mafia members have begun to reveal what happened 10-20 years ago," said Ivor.
The massacre of the gang led by Tibor Papay took place on March 25, 1999. Three men, shouting that they were police officers, entered the bar and shot dead ten members of the Papay gang with machine guns.