Domestic Policies
Jozef Rajtar to Lead DS into 2020 General Election; Jana Kissova Won't Run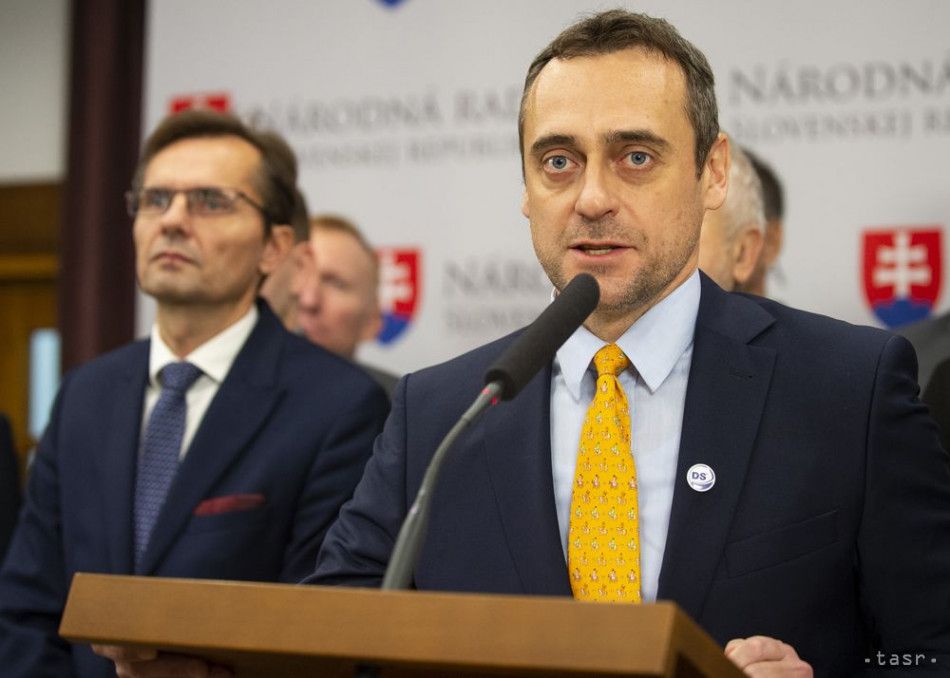 Bratislava, November 26 (TASR) – The leader of the Democratic Party (DS) slate in the upcoming parliamentary election will be non-affiliated MP and party vice-chair Jozef Rajtar, TASR learnt on Tuesday.
Rajtar joined the party after leaving Freedom and Solidarity (SaS) along with other MPs around Lubomir Galko, Jana Kissova and Natalia Blahova. The previously announced leader Jana Kissova will not run in the 2020 general election.
"In DS we very much desire a victory for real change in 2020. We want a real change in circumstances so that the state is no longer controlled by the Mafia and the oligarchy," said Rajtar at a press conference on Tuesday. DS chairman Michal Kravcik added that the party is making decisions in a responsible manner and in favour of the public when it comes to the election and party candidates.
DS member Lubomir Galko explained that the party has made the most progress with OLaNO and its leader Igor Matovic in talks with opposition parties. According to Galko, he's offered them 15 spots on the OLaNO slate, but he's stressed the condition that Blahova, Rajtar and Galko shouldn't be on the list of candidates.
Galko considers this condition to be irrational, as the voters should decide. He's therefore told the OLaNO leader that if Matovic gives him a place on the slate and he doesn't obtain 15,000 preferential votes in the election, he won't take up his seat.
Galko believes that an agreement with OLaNO will be reached. "We're ready to negotiate further to find an acceptable solution," he said, adding that DS will be satisfied with one spot for Kravcik from which he would be able make it into Parliament.
Kissova confirmed for TASR that she won't run in the parliamentary election for personal reasons. In fact, she won't run for any political entity. Galko added that Kissova remains a DS vice-chair, however.
The parliamentary election is scheduled for February 29, 2020. Political parties are obliged to submit their slates by December 1, 2019.