Economy
Kazimir Becomes Governor of Slovak Central Bank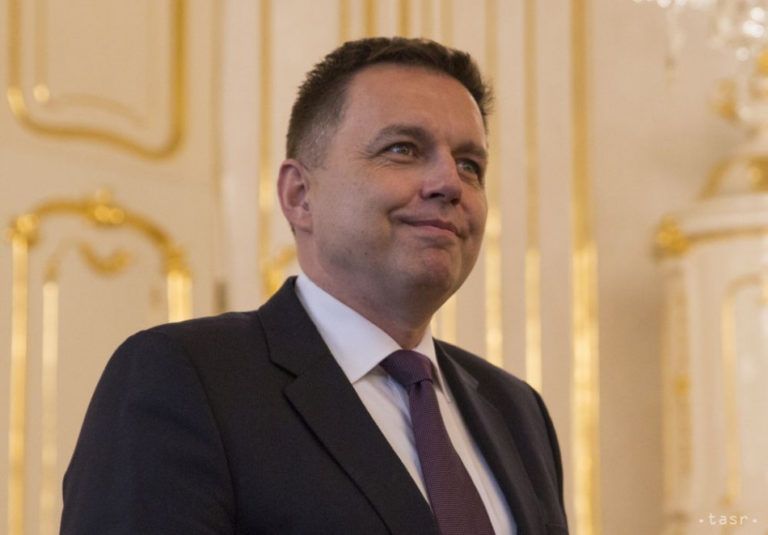 Bratislava, June 3 (TASR) – Former finance minister Peter Kazimir, who became governor of the Slovak central bank (NBS) as of Saturday, was officially installed in the post in a ceremony on Monday.Kazimir is planning to yield up his membership of Smer-SD in the next few days. He stated that as governor he wants to focus on digitising payment services, continuing to carry out measures aimed at protecting financial users and improving the bank's analytical activities.
"I'll do everything I can to help NBS to prepare for a new age … The number one priority has always been and will be the stability of the financial sector," noted the new governor, who also believes that it's important to raise the public's financial literacy. "Last but not least, the protection of consumers is also important. I'll try, along with my colleagues from the bank board, to make NBS attractive to very capable Slovaks and foreign experts. We want to put more focus on analytical activities. We want to be a stable part of the foundation of decision-making in ECB monetary policy," stated Kazimir.
Various working visits abroad await Kazimir in his very first days in office. He'll travel to Vilnius, Latvia for negotiations held by the Committee of Governors of Central Banks and will pay a visit to the Austrian central bank and to ECB headquarters.
"I'm looking forward to this period. I was in politics for 13 years. I decided to react to the opening created by [former governor] Josef Makuch's resignation. I'm finished with politics," he noted.