Domestic Policies
KDH Raises Captain's Epaulette on Flagpole Visible from Danko's Office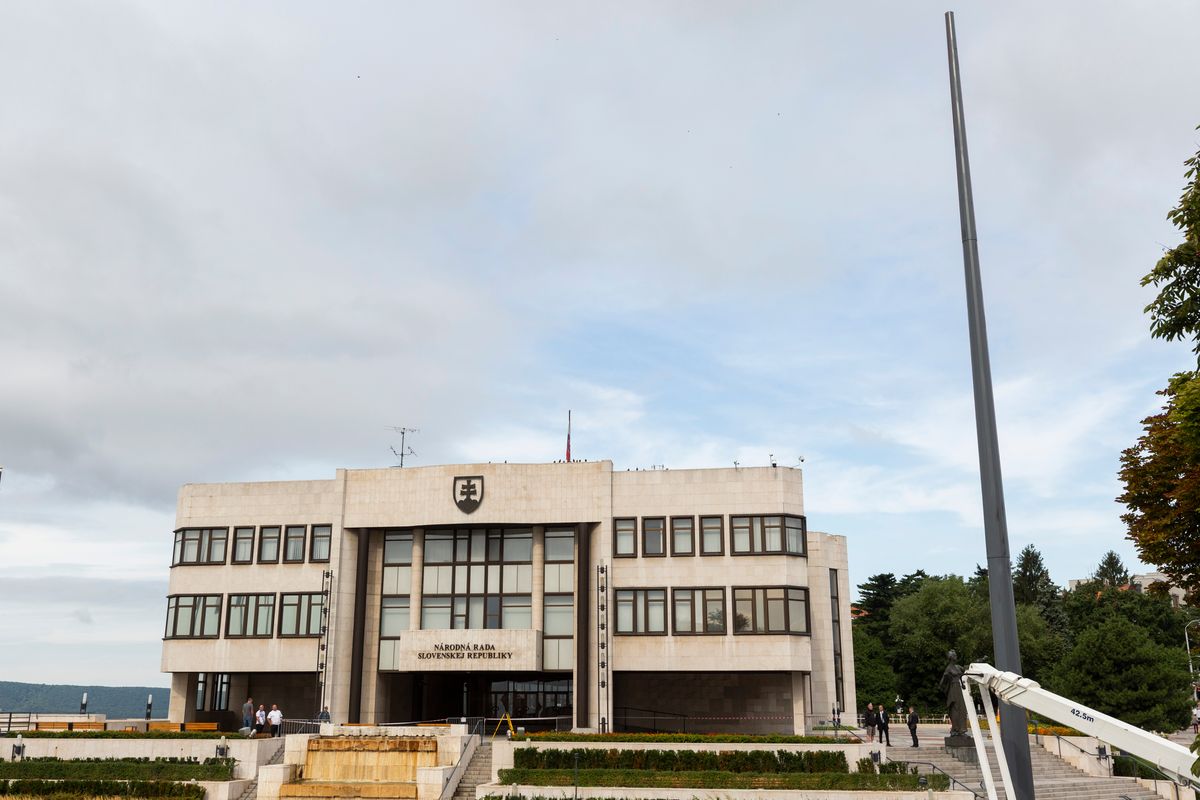 Bratislava, August 19 (TASR) – The extra-parliamentary Christian Democratic Movement (KDH) on Monday raised a flag with a depiction of an epaulette for the rank of captain on a flagpole at Pecniansky Forest in Bratislava in reaction to Parliamentary Chair Andrej Danko's (SNS) drive to erect a flagpole in front of Parliament.
"The symbolism lies in the fact that the flagpole is located exactly opposite Parliament, the windows of the parliamentary chair's office, so when Andrej Danko arrives at his office in the morning, the very first thing he can do is take a look at that great dream of his," stated KDH head Alojz Hlina for the media.
[Danko was promoted to the military rank of captain in the reserves a couple of years ago by Defence Minister Peter Gajdos (SNS). Some media and other figures have mocked Danko for this ever since he actually kissed the epaulettes that he was awarded at a press conference, stating that he deserves the rank. – ed. note]
According to Hlina, "someone" is trying to cover their own scandals by erecting the flagpole in front of Parliament. "I'm in favour of a flagpole on Castle Hill. I'm in favour of the Slovak flag flying from it, but the flagpole should be in proportion and of quality," stated Hlina.
The flagpole in the forest used to be the tallest one in Slovakia, but it has now been topped by the recently erected one in front of Parliament. The epaulette flag will stay there until September 1, which is the date on which the flagpole in front of the House will be officially made available to the public.