Foreign Policies
Kiska: I Worried About Too Unrealistic Expectations Regarding EU Summit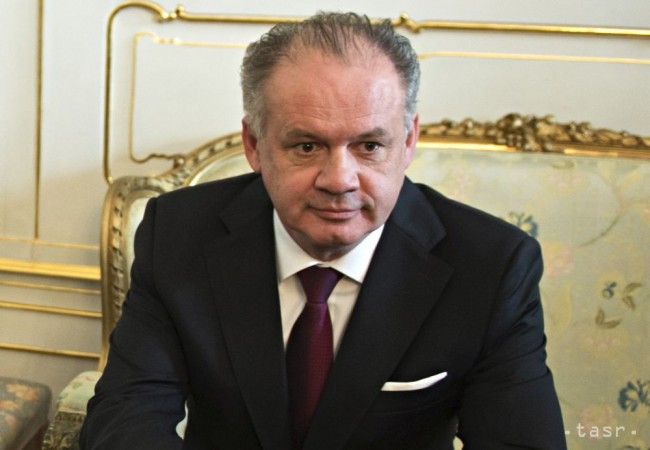 Bratislava, September 17 (TASR) – "I viewed the initiative of the Slovak (Council of the EU) Presidency and Prime Minister (Robert Fico) to organise the informal EU summit in Bratislava as a good idea, although later I had growing concerns whether such a meeting wouldn't raise too large and completely unrealistic expectations that simply wouldn't correspond with either the situation at hand, available options or informal nature of the summit," President Andrej Kiska told TASR on Saturday.
"At the end of the day, I believe that the course of Bratislava summit and its results fulfilled both its goals and purpose. Top politicians are also human beings and there's no substitute for personal touch. Differences of opinion are natural and misunderstandings happen. The best way to resolve these is to have people talk them out," said Kiska.
Although EU today faces problems, the President is convinced that EU options and capabilities highly surpass the current mood of gloom and doom. "If it turns out that the Bratislava summit represents the beginning of the process of reining in negative emotions – if it were the beginning of more empathy by European institutions towards individual countries and individual countries towards each other – then the Bratislava summit might be seen as beneficial also by posterity," said Kiska.
The President believes that, despite criticism levelled at Slovakia over the summit's shortcomings, the organisation of the event was a success story for the country. "I think that every country wants to show off on such occasion – that's only natural. I believe that Slovakia and Bratislava succeeded in this regard. If the only problem was bad coffee for journalists and a short disruption in wi-fi service, then we as organisers pulled off an excellent job and this is consistent with the overall picture of how Slovakia fares in its Presidency thus far," he claimed, extending his congratulations to all involved in the organisation of the summit.