Domestic Policies
Kiska: Kotleba Is Fascist, We Need to Name Things Directly and Clearly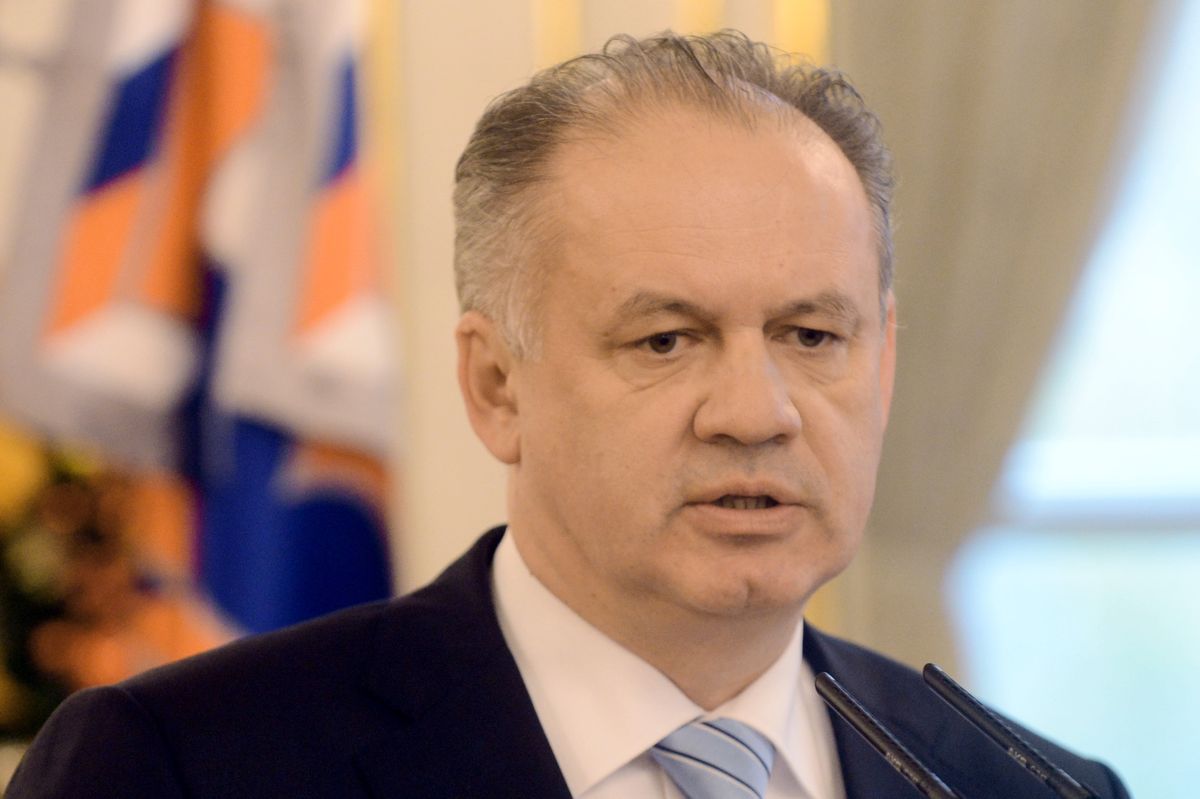 Krupina, April 7 (TASR) – President Andrej Kiska paid a visit to the town of Krupina (Banska Bystrica region) on Thursday partly due to the results of the 2016 general election, which saw wide support for Marian Kotleba's far-right Kotleba-People's Party Our Slovakia (LSNS) in the town, TASR learnt on the same day.
Kiska at a briefing said that Kotleba is a fascist and that there is a need to name things directly and clearly without any fear. According to Kiska, the election results showed that people have started to revolt against a poorly managed state. When a state is failing, people resort to extreme solutions. Everything possible must be done to improve the functioning of the state and to look for solutions that will help to prevent people from voting for extremism.
At a meeting with Krupina town council Kiska learnt what bothers the local people most. "The unemployment rate is around 10 percent here, but the truth is that many young people have left for bigger cities. There are villages in Krupina district whose unemployment rates exceed 50 percent. Infrastructure is another thing that the people of Krupina are worried about. International traffic, which includes big lorries, passes through the city on a daily basis. That's not acceptable," stated Kiska.
Kiska also attended a discussion with pupils from a local secondary school. He's due to visit the villages of Litava and Sebechleby in the afternoon.
The president was asked if he'd like to have a heart-to-heart talk with students about what helped LSNS into Parliament. "I've been meeting young people over the past few weeks. We always discuss why they voted for an extremist party. I'll never show support to any political party that leans towards fascism or consider it to be a normal political partner. Young people are often surprised when you explain to them who Kotleba really is. Apart from the fact that he marches in uniform with a torch, he also declares that the Slovak National Uprising [1944] is one of the saddest moments in the history of our state. He keeps telling us that it isn't our problem that many Jews were taken away [to concentration camps] and perished under the wartime Slovak State [1939-45]. Kotleba is a fascist, and when we speak about this with students, they often propose banning his party. But we don't want to ban anything because that's not a solution. We need the state to function properly," emphasised Kiska.