Domestic Policies
Kotleba: Oligarchs Attempting to Dissolve only Real Opposition Party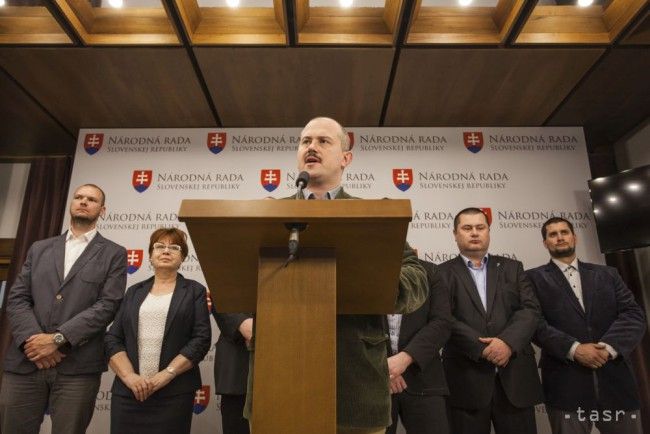 Bratislava, May 26 (TASR) – The attempt to dissolve Kotleba-People's Party Our Slovakia (LSNS) is the oligarchs' method of fighting the only real Opposition party in Slovakia, stated LSNS head Marian Kotleba at a press conference in Parliament on Friday.
Kotleba was commenting on the motion submitted by Prosecutor-General Jaromir Ciznar to the Supreme Court aimed at dissolving the far-right party. According to the LSNS head, the level of democracy in Slovakia has shifted back to the 1950s.
"They [the oligarchs] have found out that it isn't possible to do political businesses with us; that they can't buy us or threaten us, so they've decided to use the method of rough force," said Kotleba, adding that he views this move as a political order on the part of the governing coalition.
The LSNS party leader thinks that the move is also an attempt to prevent his party from "successfully taking part in the regional elections" due this autumn. Kotleba added that if LSNS is dissolved, the party's leadership has several alternatives ready.
The Prosecutor-General's Office on Thursday (May 25) announced that Ciznar had filed a motion with the Supreme Court on dissolving LSNS, describing the party as "extremist with fascist tendencies" and as working to remove the current democratic system in Slovakia.