Sport
Kuzmina Wins Biathlon Sprint in Sweden and Fulfils Her Dream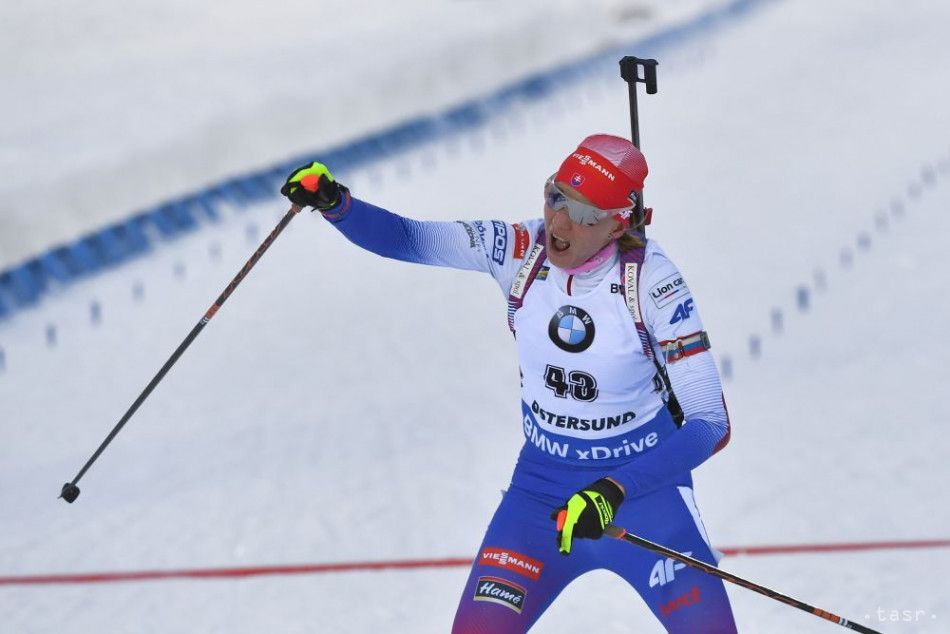 Ostersund, March 8 (TASR) – Russian-born Slovak biathlete Anastasiya Kuzmina won sprint at the World Championships in Ostersund, Sweden, completing her collection of World Championship medals, following her silver from PyeongChang in 2009 and bronze from Khanty-Mansiysk in 2011, TASR learnt on Friday.
The most successful Slovak biathlete triumphed in the 7.5-kilometre sprint, leaving behind Norway's Ingrid Landmark Tandrevold by 9.7 seconds and Germany's Laura Dahlmeier by 12.6 seconds.
"I feel fantastic, I didn't expect to win despite making one mistake. I thought two zeros would be needed. I thank my fans; also because of them I continued after the Winter Olympics and have been able to fulfil my dream," said the champion.