Foreign Policies
Lajcak: No Point to Judge Trump's Administration before it Assumes Office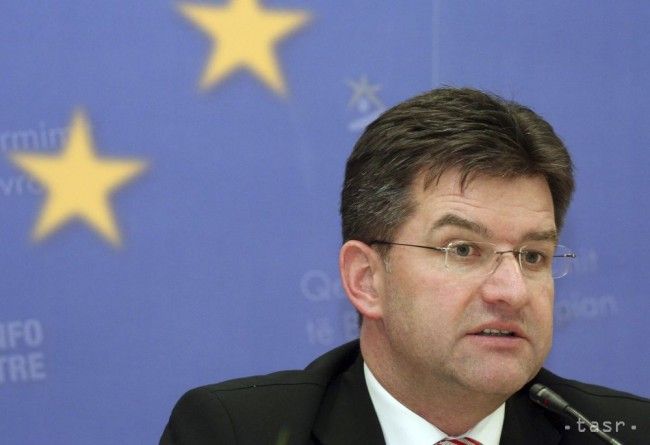 Brussels, January 16 (TASR correspondent) – It makes no sense to speculate over steps by Donald Trump's new administration sooner than it assume office, Slovak Foreign and European Affairs Minister Miroslav Lajcak said before the EU Foreign Affairs Council's first meeting of the year, which will be held in Brussels on Monday.
"Let's wait until January 20 and judge the new administration based on what it says after it takes office. At this stage the foreign affairs ministers see no point in evaluating individual statements," said Lajcak when asked to comment on the Trump administration's position on the Israeli-Palestinian conflict.
"We will talk about the EU's role in Syria. There is a truce, though fragile, and a conference will be held in Astana [Kazakhstan] and talks in Geneva. The EU is the main provider of humanitarian aid in Syria, meaning that the EU is playing its role there," summarised the Slovak minister. EU ministers will evaluate the current security and political situation in Syria at the Foreign Affairs Council meeting.
EU High Representative of the European Union for Foreign Affairs and Security Policy Federica Mogherini, who will chair the meeting, also stressed this issue. "Syria will be high on the agenda. I will inform the ministers on the EU's initiative to communicate with local powers about the talks I held in Geneva with UN Secretary General Antonio Gutteres and UN special envoy for the Syrian crisis Staffan de Mistura," said Mogherini before the meeting.
Mogherini recalled today's first anniversary of the nuclear agreement with Iran, labelling it as successful. "We are witnessing significant headway in the economic relationship between the EU and Iran after a year," she said, adding that the agreement is a clear positive result of diplomatic efforts.
The EU foreign affairs ministers will meet for the first time this year on Monday. In addition to Syria, they are scheduled to discuss the Middle East peace process and the EU's foreign political priorities in the first half of 2017. They will also evaluate current developments in the western Balkans, the Geneva talks on Cyprus's reunification and the EU's relationship with Turkey.