Foreign Policies
Lajcak Voices Support for Ukraine's Political and Economic Stability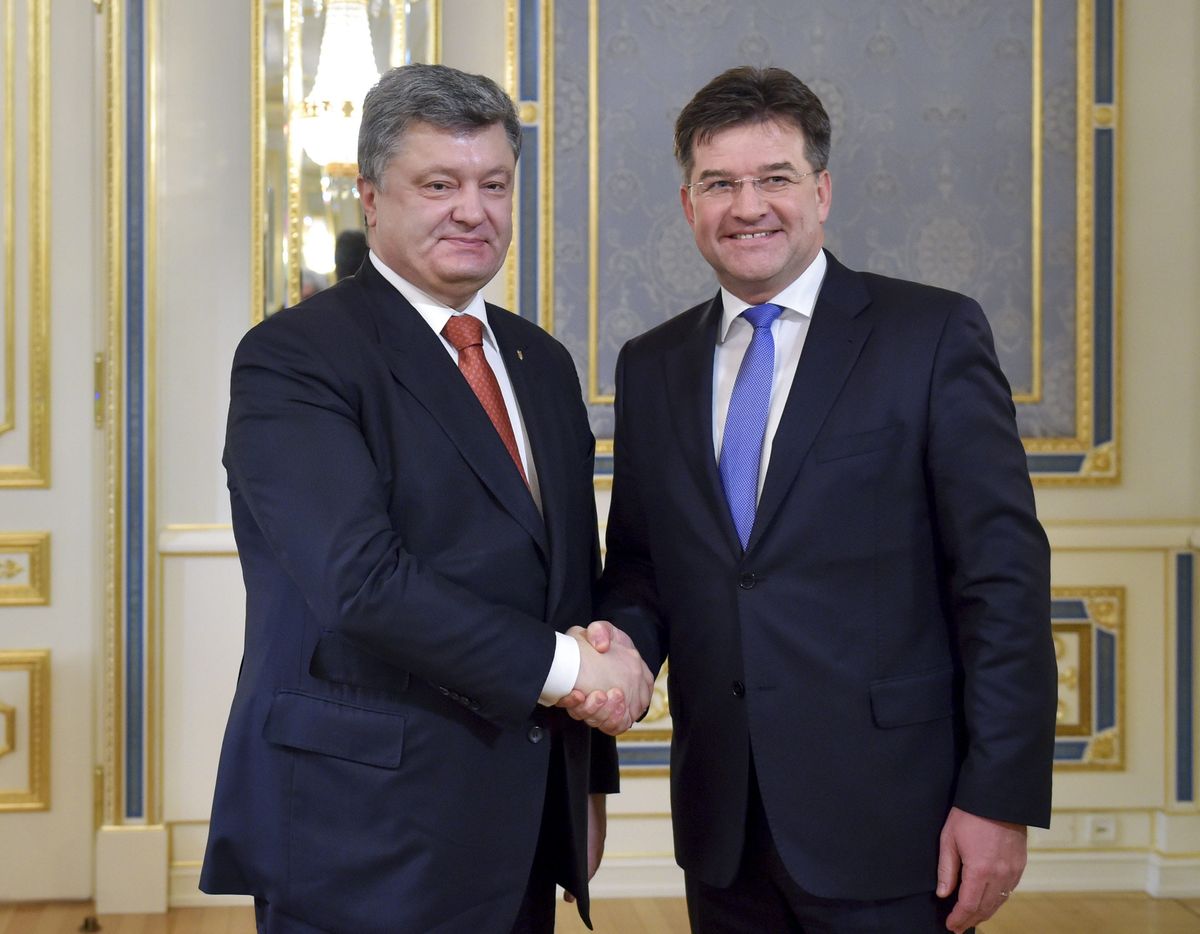 Kiev/Bratislava, February 2 (TASR) – The situation in Ukraine has a direct effect on Slovakia, so it's in our interest to see Ukraine successful and stable, said Slovak Foreign and European Affairs Minister Miroslav Lajcak after meeting Ukrainian President Petro Poroshenko and Foreign Affairs Minister Pavlo Klimkin.
Speaking in Kiev on Tuesday, Lajcak said: "Ukraine remains our important neighbour. We keep on closely observing what's happening in Ukraine and it's useful to be right here and get information first hand." He visited Ukraine twice last year and altogether 14 times since the violent night of February 18, 2014 on Maidan (Independence) Square.
Porosenko, Klimkin and Lajcak spoke about the situation in eastern Ukraine, reforms, the stability of the ruling Coalition, energy and bilateral issues.
"Slovakia supports steps that bring Kiev closer to the European Union and the introduction of full visa liberalisation between the EU and Ukraine as well. When presiding over the EU, we'll do everything within our powers to keep the Ukrainian situation on the menu," emphasised Lajcak, in reference to July-December 2016.
In view of the continuing clashes between pro-Russian separatists and Government forces in eastern Ukraine, Slovakia also insists on thorough implementation of the Minsk Agreements, which are the main precondition for bringing peace and territorial integrity back to Ukraine.
Lajcak and Klimkin also discussed energy cooperation. Slovakia continues to provide reverse gas supplies to Ukraine, thereby increasing its energy independence and security. They also talked about the controversial Nord Stream 2 project, which will, in effect, bypass the Ukrainian transit route. They've agreed that this project must respect European rules.
"Slovakia is a responsible neighbour and a good friend. We care about the political stability and economic prosperity of Ukraine. We try to help by any means," said Lajcak.
Slovakia has so far provided €2.8 million for Ukraine since the crisis has ensued and provides political, economic, development and humanitarian assistance at the bilateral, Visegrad Four (Czech Republic, Hungary, Poland, Slovakia) and EU levels.
During the first day of his visit Lajcak presented financial humanitarian aid worth €42.400 to two hospitals and one non-profit charitable organisation.