Domestic Policies
LGBTI Supporters Appeal to Politicians Not to Misuse Them in Campaigns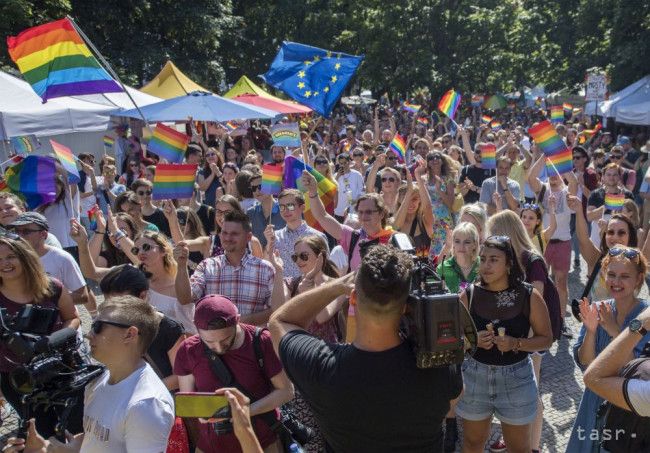 Bratislava, July 20 (TASR) – At their ninth annual march in Bratislava on Saturday, gay and lesbian people pointed to the fact that they have a right to live a contented and happy life in Slovakia, TASR was told on the same day.

The march, which began on Hviezdoslav Square, was supported by Ombudswoman Maria Patakyova, Bratislava mayor Matus Vallo and more than 30 embassies in Slovakia.
LGBTI supporters this year called on politicians not to misuse LGBTI topics in their election campaigns. "We're calling on politicians to stop this and to start resolving real problems in Slovakia. The biggest problem for our community is that there is still no legal protection for same-sex couples and their families," said Rainbow Pride organiser Martin Macko.
"Our Constitution states that everyone is free and equal in dignity and rights. International standards assert that everyone is equal in rights and that everyone has the right to protect their privacy and family life, but we in Slovakia aren't observing this yet, and the worst thing is that we haven't yet engaged in a serious discussion on how we should deal with these issues and relations," said Patakyova.