Foreign Policies
Macron Receives Caputova, Reiterates that Slovakia Is in EU's Core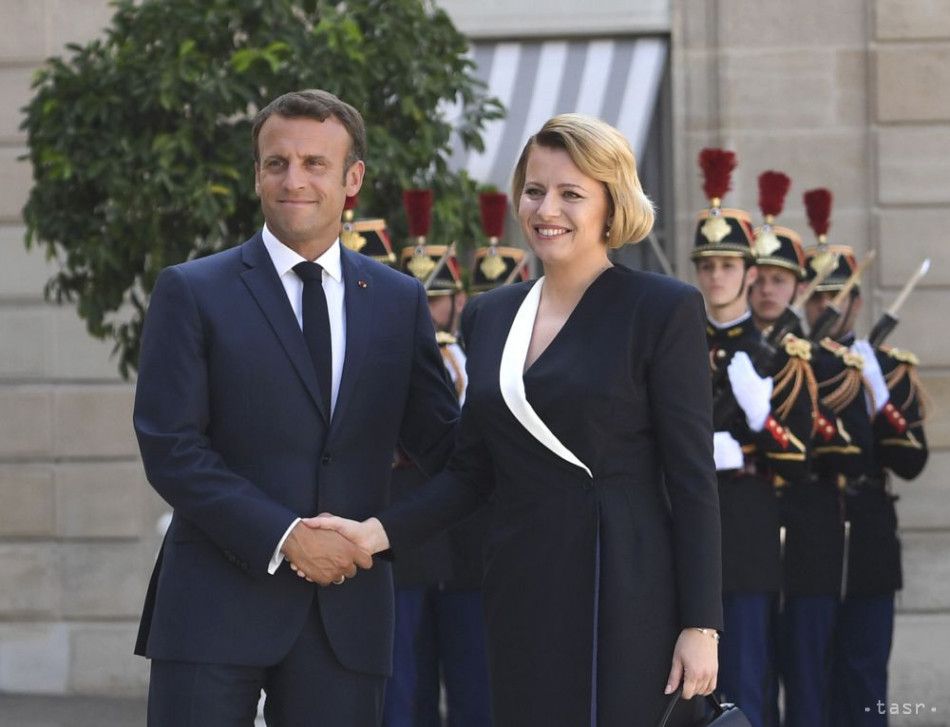 Bratislava/Paris, July 24 (TASR) – Slovak President Zuzana Caputova, who was received by her French counterpart Emmanuel Macron on Wednesday, said at a joint press conference that France is a close partner and ally in the European Union and NATO, and stressed that the countries share common values, TASR learnt on Wednesday.

Macron reiterated his statement from last year's visit to Bratislava that Slovakia is already at the heart of the EU and this is also reflected by the election of Caputova as the head of state.
Macron stated that they fully concur with Caputova in the area of EU integration. "Together we're committed to making Europe take its destiny into its own hands," said Macron. "We're pleased that you care about the rule of law and all European values," he continued, calling Caputova a symbol of a united Europe.
In her speech, Caputova pointed to the legacy of General Milan Rastislav Stefanik, who tragically perished 100 years ago and contributed to historically good relations between the two countries. She also noted that France was involved in the establishment of the first Czechoslovakia.
"The legacy of General Stefanik is proof that deep internal patriotism doesn't contradict strong European identity and global thinking," said Caputova, stressing that she came to Paris to represent Slovakia as a country that strongly supports EU membership and integration.
The Slovak president reiterated that Slovakia is the most integrated country in the region. "We want this integration to be further deepened and consolidated in respect of values such as freedom, democracy and the rule of law," said Caputova. She added that the success of the European Union will also depend on the enforcement of these values. She stressed that understanding between countries and mutual co-operation will be important in this.
According to Caputova, despite the fact that Slovakia and other member states of the region have been in the EU for 15 years, we can still feel a division into East and West, which was also pointed out by Macron. She said that in many ways, these differences have been eliminated. "But I feel that in mutual trust there is still room to move forward," she said.
Caputova pointed out that Slovakia was the only V4 country to recently commit to the carbon neutrality commitment by 2050. She also confirmed this commitment in Macron's presence.
The Slovak president went on to say that the EU should invest more in its own safety. "For Slovakia, NATO remains the cornerstone of our security, but at the same time we want a stronger European Union in areas where we can effectively complement this pillar," she added.