Domestic Policies
Matovic and Danko Duking it Out in House Over One-way Flight Ticket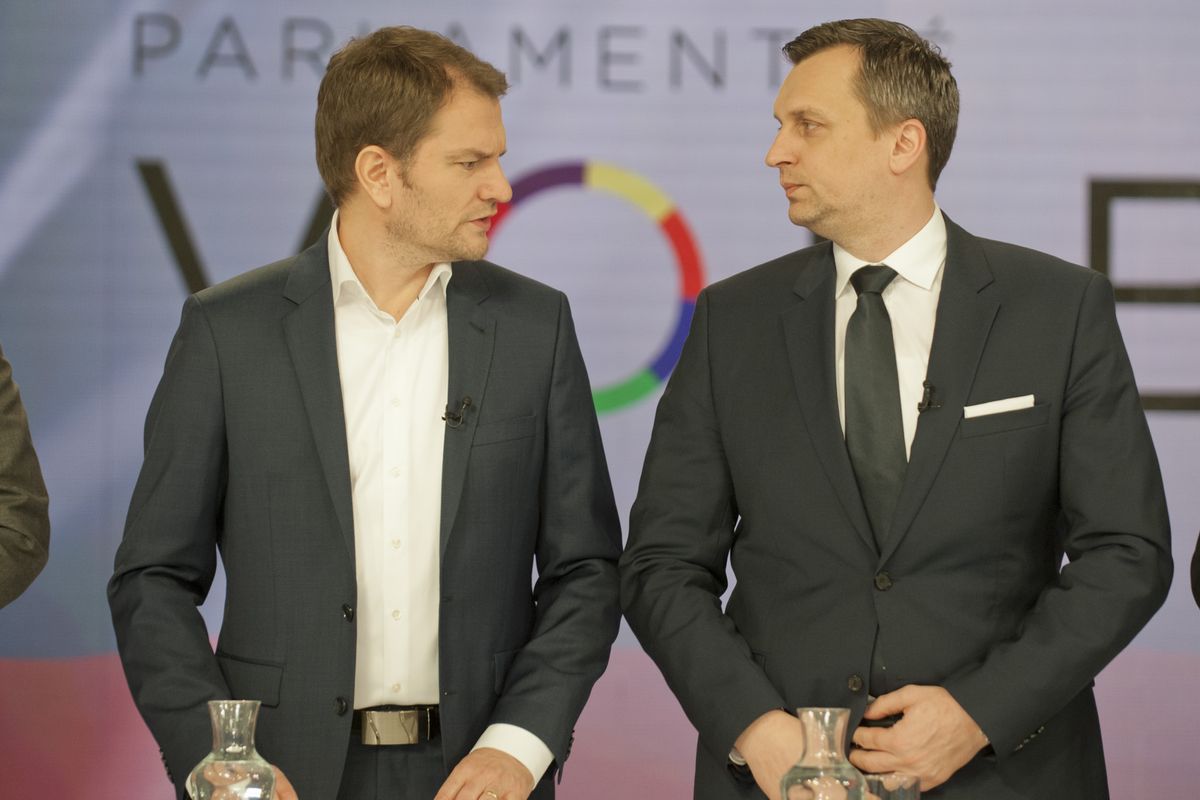 Bratislava, September 12 (TASR) – A liar, dirtbag, faggot and mental midget were some of the choice words used by Parliamentary Chair Andrej Danko (Slovak National Party/SNS) to address opposition's OLaNO leader Igor Matovic during a heated fracas in the Parliament on Thursday.
The verbal jabs ensued when Matovic gifted Danko with a one-way airline ticket to Greece. The present was Matovic's way of responding to Danko's recent statement that Slovakia can afford to run into higher debt. "Slovakia shouldn't hesitate to borrow a few billions on the capital market and finally get the construction of highways and hospitals going," Danko declared on the Expres Radio.
Following up on this radio interview, Matovic rebuked Danko in the parliamentary debate to stop "spouting such rubbish". Danko returned the flight ticket to Matovic and the two legislators began to trade barbs. "You're a faker, dirtbag, faggot. I won't have you telling me I'm crooked! I'm not a diagnosed lunatic like you!" Danko yelled at Matovic.
"You're the chairman of the Parliament?? The chairman of the Parliament dares to tell the lawmaker in the chamber that "you are a faggot"?" fumed Matovic.
Later in the day, Danko extended his apologies via spokesman Tomas Kostelnik.
According to Kostelnik, Danko lost his temper following repeated provocations from Matovic. "Andrej Danko is only human, too. He's sorry for his out-of-proportion response, but after facing provocations and insults from Mr. Matovic on a daily basis – the evidence of which was also Matovic's crashing and mocking interruption of the press conference held yesterday by the Parliamentary Chairman as well as today's provocation with the assistance from Mr. Marosz, who was recording the whole incident – Mr. Danko simply lost his temper," stated Kostelnik. He added that Danko didn't mean to insult anyone else besides Igor Matovic.
Igor Matovic announced that he won't lodge a complaint with the parliamentary mandate committee, which could potentially fine the chairman up to €1,000 over insulting the lawmaker.