Domestic Policies
Matovic Will Ask for Kicura's Dismissal at Government Session on Monday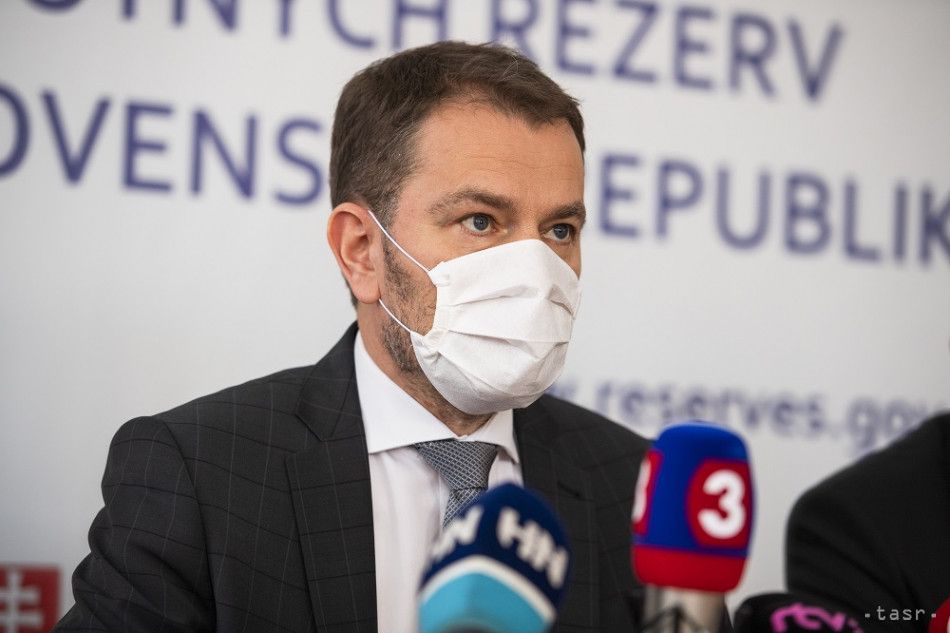 Bratislava, March 22 (TASR) – State Material Reserves Administration (SSHR) chairman Kajetan Kicura doesn't have the confidence of the Government, and I'll ask the economy minister to submit a proposal for his ousting at the Government session on Monday (March 23), Prime Minister Igor Matovic (OLaNO) said at a press conference on Sunday following the inspection at the SSHR, adding that Kicura acted uneconomically, endangering the public interest and the health of the people.

"After this inspection, the SSHR chairman doesn't enjoy our confidence, and tomorrow [Monday, March 23] I'll ask Economy Minister [Richard Sulik (Freedom and Solidarity (SaS)] to submit a proposal to dismiss chairman Kajetan Kicura from office. We consider his actions to be uneconomical, not in line with the public interest, directly endangering the public interest and directly endangering the health of the population," said Matovic, adding that such a person has nothing to do in the management of the institution. Matovic wants to provide the law enforcement authorities with the findings.
The prime minister explained that someone from the office could be temporarily entrusted with the management of the SSHR, admitting that if the economy minister has at his disposal a capable person whom he trusts, he can put him in the vacated post.
Matovic pointed out that Kicura, for example, concluded two contracts for €35 million with a company that had had a turnover of €74,000 by that time. He thinks that the SSHR deliberately withheld two minutes from them. Having studied them, he stated that the commission did not recommend the bidder as appropriate, yet Kicura signed the contracts.