Foreign Policies
Merkel: Slovakia Must Do Utmost to Investigate Reporter's Murder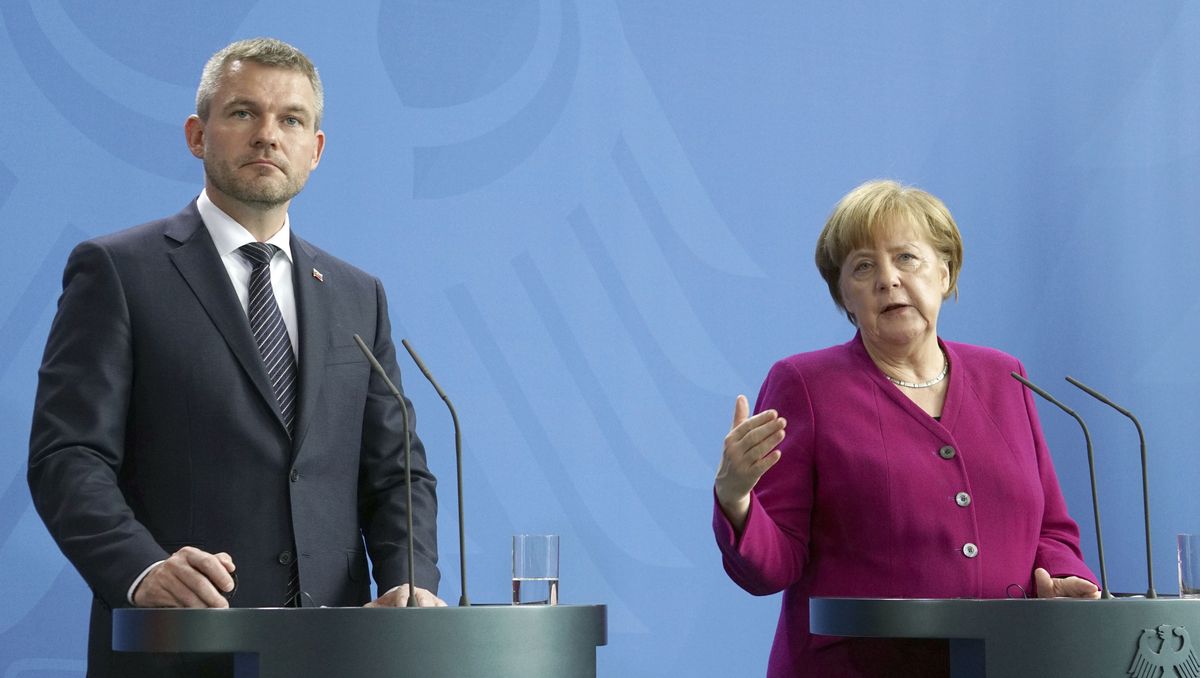 Berlin, May 2 (TASR-correspodent) – The German Government expects that Slovakia will do everything possible to see the double murders of journalist Jan Kuciak and his fiancée investigated, German Chancellor Angela Merkel said after meeting Slovak Prime Minister Peter Pellegrini (Smer-SD) in Berlin on Wednesday.

Acknowledging that Pellegrini didn't have it easy when he assumed the top post following the resignation of Robert Fico in March (in the wake of public protests after Kuciak's slaying in February), Merkel said that she believes that Slovakia is doing its utmost at the moment to resolve the murder.
Merkel then went on to discuss the case of Slovakia's possible involvement in the abduction of Vietnamese businessman Trinh Xuan Thanh from Germany last year by the Vietnamese secret service, which allegedly used a Slovak government plane in the process.
"Everything that can contribute towards clarifying it must be presented, and Mr. Prime Minister has promised cooperation," said Merkel.
Meanwhile, Pellegrini rejected comments that Slovakia's reaction by summoning the Vietnamese ambassador for explanation ten months after the case was disclosed in Germany came too late; he said that he began acting immediately after he learnt of the case in recent days.
"Slovakia will continue providing all relevant records, data and information that the German side would ask for," said Pellegrini.
The German media a few days ago reported that Vietnamese entrepreneur Trinh Xuan Thanh, 51, was kidnapped from Germany by the Vietnamese secret service while the country's Minister of Public Security To Lam was visiting Slovakia in the summer of 2017. According to the German press, some suspects appeared in Lam's presence in Bratislava and the Slovak Interior Ministry even provided a plane to the Vietnamese delegation after what the latter described as a sudden change of its plans.
Thanh, who was convicted of corruption and embezzling millions of dollars by a court in Vietnam, fled the Asian country in 2016 and had sought political asylum in Germany. Berlin accused Vietnam of abducting Thanh, calling it a violation of German and international law. Vietnam denied the abduction allegation and says Thanh returned voluntarily.
While Merkel and Pellegrini further at the meeting in Berlin praised German-Slovak relations and shared opinions on the EU's future, including the monetary union, the German chancellor pointed to diverging views on migration, a situation that she believes to serve as a motivation to remain in touch and attempt to bring the two countries' opinions closer to each other ahead of the EU summit scheduled for June.