Domestic Policies
Mihal Returns to SaS, Party Interested in Finance and Education Ministries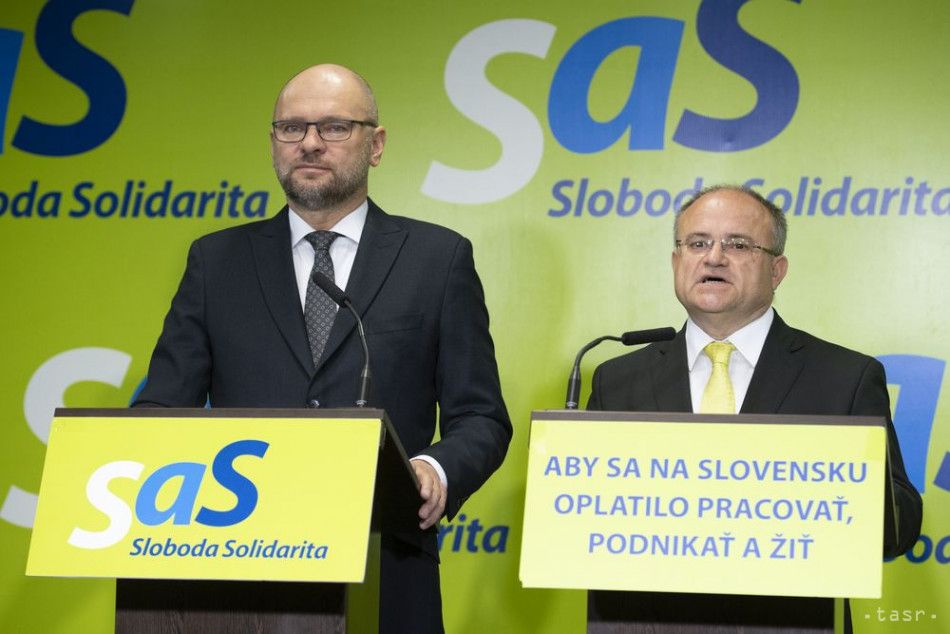 Bratislava, March 9 (TASR) – Former Freedom and Solidarity (SaS) member Jozef Mihal is returning to the party following the general election, SaS leader Richard Sulik announced at a news conference on Monday, adding that no agreement has been reached yet on any particular post that Mihal could occupy in the executive.
"I strongly wish and hope he'll also cooperate in the executive in any form. At the moment we don't know what form it will be. Anyway, no other agreements exist," said Sulik in connection with Mihal's return. He noted that SaS hasn't declared any interest in the labour minister post, which Mihal held in the past.
According to Sulik, SaS should gain two ministerial posts in the future government. He's declared interest in the finance and education ministries. However, if SaS were to receive three ministries, it would take over the health ministry without any hesitation as well, stated Sulik. He noted that the talks on distributing ministries among the future coalition partners – OLaNO, We Are Family, Freedom and Solidarity (SaS) and For the People – might be completed as early as this week.
Mihal said that following the general election he told the Together party, of which he was a member, that he was taking responsibility for the party's failure to get into parliament, resigning from his party posts and quitting SaS. Subsequently, he accepted SaS's offer to return. He denied that he's going back to the liberals in order to secure a post, stating that there's a lot of work to do in government and that he wants to be instrumental in terms of his skills. He said that Together had a number of good measures that he believes could be used in the new government.
Asked whether Jana Kissova will return to SaS as well, Sulik answered there's hope of this, but nothing has been agreed yet.
Sulik noted that Mihal is one of SaS's founding members and is an expert in the field of taxes.