Domestic Policies
Most-Hid Not Ruling Out Cooperation with SMK in 2017 Regional Elections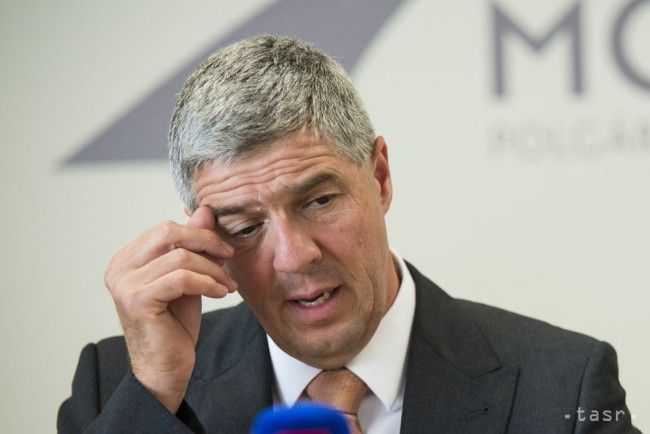 Bratislava, December 3 (TASR) – The coalition Most-Hid party doesn't rule out joining forces with the non-parliamentary Hungarian Community Party (SMK) in the regional elections scheduled to take place in 2017, TASR learnt from the Most-Hid press department on Saturday.
However, the governing party refused to speak about any specific steps, as it considers it to be premature. "Nevertheless, it's in our interest to act in a way so that we'll offer our voters the best solutions via our candidates," stated Most-Hid.
The non-parliamentary SMK party confirmed for TASR that it has already held talks with several parties in all eight regions regarding the next year's regional elections. The party said that it will seek solutions that will suit the Hungarian community living in Slovakia. "So that our interests have the strongest voice," said SMK chairman Jozsef Menyhart, adding that his party will present its own candidates in those regions, in which they have the biggest chance to be elected.
Most-Hid and SMK recently met at a conference entitled 'Hungarian-Hungarian Dialogue' in Dunajska Streda (Trnava region), at which the two parties jointly signed a statement for the preservation of Hungarian schools. "There are topics influencing the destiny of Hungarians in Slovakia, in which an agreement is necessary. Such is, for example, the topic of education …," stated SMK.
The conference in Dunajska Streda was a meeting at which the chairs of both parties hold talks after a longer period of silence. The leaders of the parties were set to meet following the March 5 general election. However, the negotiations initiated by Most Hid didn't take place, as the former SMK's leadership didn't like the idea that Most-Hid formed the Government that included the Slovak National Party (SNS). The new SMK's leadership with Menyhart at the helm confirmed in July that the party is ready to hold talks with Most-Hid about possible cooperation. However, the date of the meeting hasn't been set so far, stated SMK.
The current governing coalition consists of Smer-SD, SNS and Most-Hid.