Culture
"N'89-Road to Freedom" Exhibition Opens at Bratislava Castle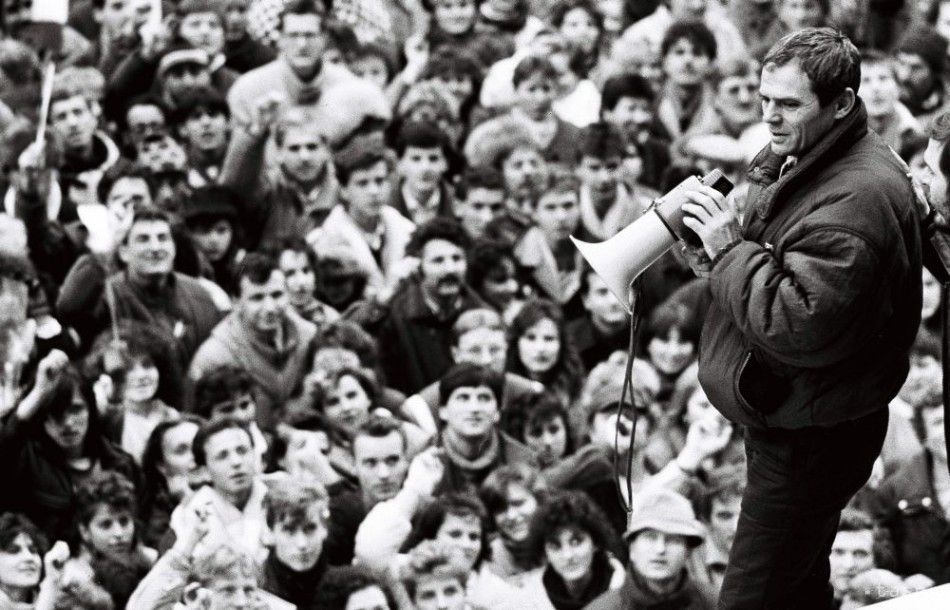 Bratislava, November 14 (TASR) – An exhibition titled N'89 – Road to Freedom, capturing the era of late 1980s up to the 1989 Velvet Revolution, opened on Thursday at Bratislava Castle.
Organised by the Slovak National Museum, Nation's Memory Institute and Klub 89, the exhibition opening ceremony was also attended by Parliamentary Chair Andrej Danko (SNS). "It was an era [the previous communist regime] that had a certain appeal, but, of course, it also had downsides and shortcomings. Key among these [shortcomings] was the fact that we couldn't really say what was on our minds and people always had to be on guard as to whether or not they were under surveillance," claimed Danko.
The organisers decided to expand on the project and add the aspect of freedom perception. "Two generations of young people have grown up in Slovakia since the revolutionary days of 1989 that either hadn't lived through the Velvet Revolution or were barely ten years old and hence didn't really understand political changes in the state. That's why the beginning of the exhibition is set in the mid-1980s and perceptive visitors might familiarise themselves or recall the main restrictions on freedom in communist Czechoslovakia," the organisers wrote on the museum's website.
The exhibition concludes with the first free election of 1990, the destruction of the Klement Gottwald Memorial [dedicated to the Stalinist-era Czechoslovak president-ed.note] and the renaming of Gottwald Square as the present-day Namestie Slobody [Freedom Square].
N'89 – Road to Freedom will stay open until November 22, 2020.