Crime & Justice
Nitra: Security Officers to Protect School Bus Drivers from Rowdy Students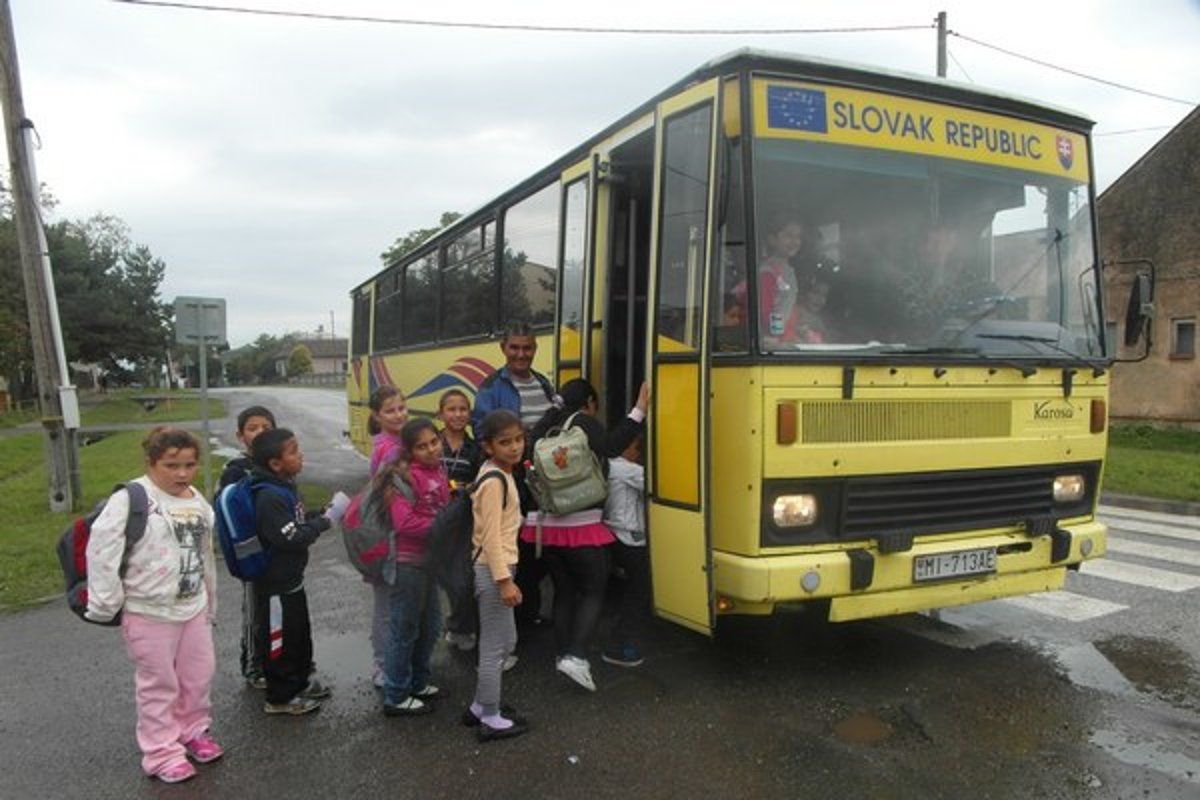 Nitra, April 7 (TASR) – School buses carrying children from Orechovy Dvor (Nitra region) will need to operate with the presence of security personnel aboard due to mounting physical attacks of students against the bus drivers, TASR learnt on Friday.
The small town of Orechovy Dvor has housing for non-paying tenants, populated predominantly by the Roma community. The Town Hall recently created a community centre and has been financing a school bus to drive children from marginalised areas to school. However, bus drivers harbour growing concerns about the security of the job. "A number of assaults targeting drivers have occurred on the bus lately, the last one even with a knife. We've received complaints from the carrier – Arriva Nitra company," said head town clerk Igor Krsiak.
The Town Hall asked town police for assistance, yet the local force doesn't possess enough capacity to ensure safety and security on all school buses all the time. "Therefore, an agreement was reached that if the security risks persists, the carrier will enlist the services of an external company," claimed Krsiak.
This doesn't sit well with town councillor Miroslav Gut, who finds it inappropriate to bus children to school with a private security service escort. "What have we come to? It's not even in American movies to have a security officer stand in the doorway of a school bus driving school-aged children. I don't think this is right; we should seek other ways," thinks Gut.
Gut believes that the town should monitor the situation more closely and expel aggressive individuals from bus transport. "And let them come to school at their own expense. Of course, this warrants a broader discussion, but we need to realise that we're talking about small children here. What will they become when they grow up? I don't know whether this is right."
According to Nitra Mayor Jozef Dvonc, the town is addressing the problem, but it's not easy to eliminate the aggressive behaviour of the children. "We want them to grow up as productive members of society and that's why we bus them to school! But when 20 Roma aboard a bus threaten a driver at knifepoint, then the carrier company is left with no choice but to tackle the situation somehow," said the mayor.
Krsiak added that the monitoring of the school bus and the assistance of a security service are not wanton measures and have their merits. "It's because of this community developing certain activities that put into jeopardy the safety of not only other passengers but the bus drivers in particular. Also because of this, we're planning to introduce a camera system on buses as part of transport modernisation," he concluded.