Domestic Policies
Odor: Caretaker Government Didn't Want to Perform Only Basic Tasks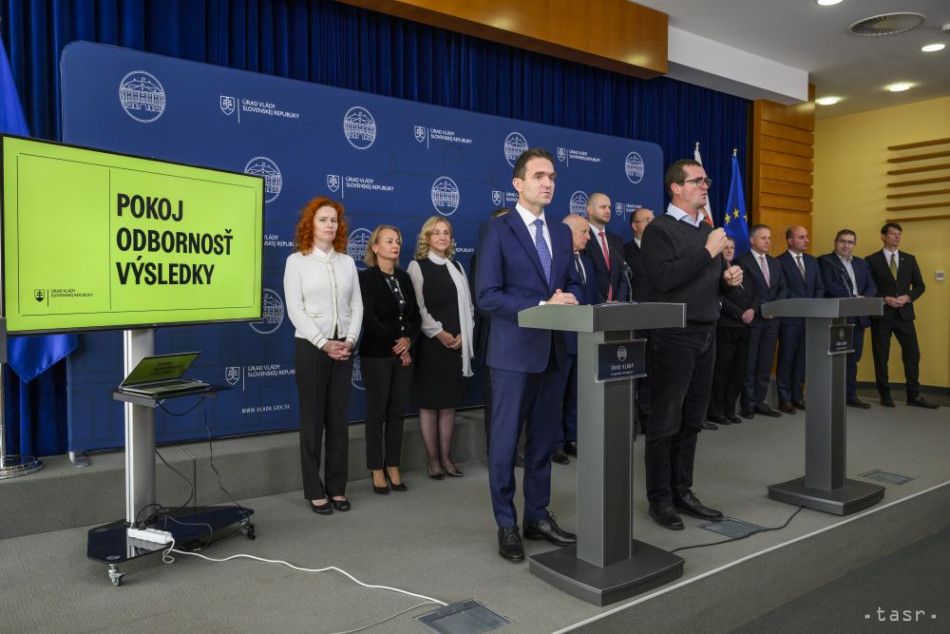 Bratislava, October 18 (TASR) - The caretaker government didn't want to perform only the most basic tasks, and its ministers didn't want to be nothing more than statisticians, said Premier Ludovit Odor on Wednesday, adding that his cabinet took office in a difficult period and operated without Parliament's confidence and with missing finances.
       According to Odor, the tenure of his likely outgoing government can be characterised by the terms calm, expertise and results. "Confidence in the government has grown recently. Distrust has also gone down, and it is the lowest among all governments we have had here. Both the police and the army enjoy high public confidence," Odor remarked.
       In terms of achievements, Odor mentioned the prevention of the loss of a large amount of EU funds, measures against high energy charges, progress in the implementation of the recovery plan, and targeted assistance in the social field. He also highlighted a financial incentive for improving the quality of universities, aid for primary schools, continued efforts to reform the judiciary, as well as the modernisation of the state's defence capabilities. In addition, he mentioned the protection of farmers from the negative consequences of imports of Ukrainian grain, the zoning of natural parks and progress in eliminating environmental burdens. In the field of health care, the prime minister spoke of success in improving its overall condition.
       The caretaker government is leaving ideas and suggestions for improving the state of public finances, retaining talent in Slovakia, more efficient use of EU funds and social assistance for the next government. The prime minister also mentioned issues that his government failed to resolve, such as the situation concerning overloaded paediatricians, migration and amendments to the Penal Code. Odor regrets that his government was dragged into the pre-election struggle, but, according to him, the members of his cabinet are not leaving in a bitter mood.
       "At least we've moved Slovakia forward a little bit, we've shown how things can be resolved differently, how they can be resolved professionally," he remarked. Instead of dividing society and looking for culprits, he said, the next government should look at ways to bring society together.
       As for his future, Odor said that he's not quite clear about it yet. "We'll see where life takes me. For now, I'm not saying no to any of my potential future directions. I want to take a couple of weeks off and then decide," he said. He didn't rule out a political career, but he considers this to be less likely.