Domestic Policies
OLaNO-NOVA: Labour Ministry's Proposal about Nurseries Insufficient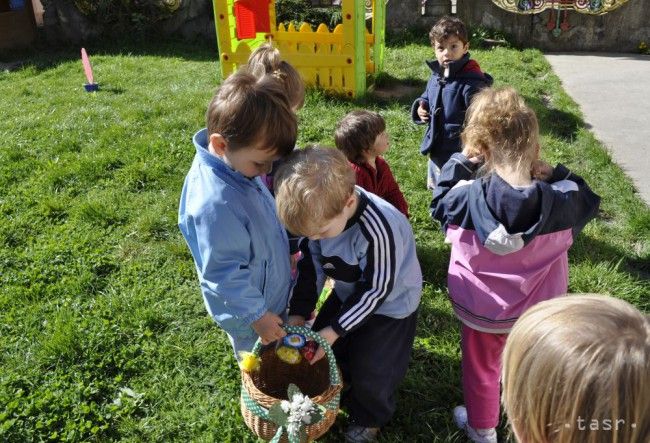 Bratislava, August 14 (TASR) – Government proposal designed to address the care of children of up to three years of age in nurseries doesn't go far enough in terms of revamping the system according to Ordinary People-NOVA (OLaNO-NOVA) party on Sunday.
The party appreciates the Labour, Social Affairs and the Family Ministry's initiative but reminds that the Government keeps failing in other spheres of family care.
"Slovakia has the third lowest number of children in nurseries compared to all EU-member states. In addition, the current proposal will probably only result in piling up more bureaucracy and various restrictions for those who take care of children at home. It's the exact opposite of what's going on in Europe, where the rules are rather softening," noted OLaNO-NOVA MP Veronika Remisova, pointing to low-cost micro-nurseries of up to nine children in France.
Regarding the proposed legislation, the MPs are worried about the shift of competencies with respect to the management of childcare nurseries. "The state gets rid of these powers as nurseries as a social service will come under direct administration of local administration, with minimal financial support from the state. Local administration already has to contribute to the operation of nurseries for three- and four-year-old children," claims OLaNO-NOVA MP Sona Gaborcakova. She fears that this might create too great a burden on local administrations, which in turn might increase fees for nurseries – while some of them might not be opened.
Parents of children of up to three years of age will be able to choose from two kinds of regulated care services. The ministry would like to increase the quality and safety of the care provided to children, to expand the offer and to support parents in their return to work. Changes should be applied as of January 2017. Nurseries do not exist in the current legislation. The new law should render them a social service coming under the remit of the Labour Ministry.