Culture
Pellegrini Funds Way of Cross: Christian Tradition Important in Slovakia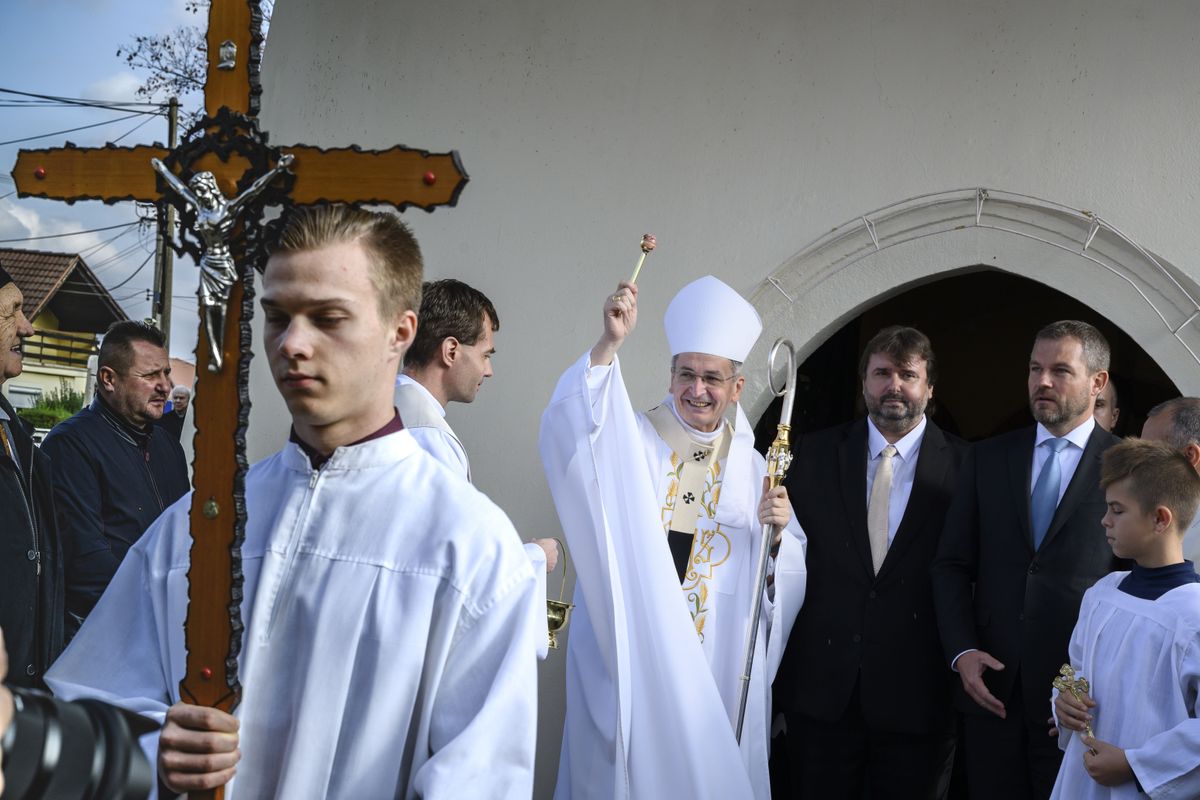 Slovensky Grob, November 1 (TASR) – Prime Minister Peter Pellegrini (Smer-SD), who attended a Catholic mass at Saint John the Baptist Church in Slovensky Grob (Bratislava region) on All Saints Day, pointed to the importance of Christian tradition in Slovakia after witnessing the consecration of a Way of the Cross, created in the church partly from his financial reserve as prime minister.

"It fits in with our traditions and our way of life," he said in front of the church after the mass.
Commenting on his contribution towards creating the Stations of the Cross, Pellegrini said that he strives to "deal with problems in Slovak towns and villages … and to maintain Christian traditions".
"We also provide a great amount of funds for individual ethnic groups and religions in order to help them to maintain sacral buildings and monuments to a certain leve, because Slovaks are faithful people and deserve to be able to practice their faith in dignified premises," said Pellegrini.
The Stations of the Cross in Slovensky Grob were consecrated by Metropolitan Archbishop of Bratislava Stanislav Zvolensky.