Domestic Policies
Pellegrini: Government Wants to Submit Laws Related to Brexit in Mid-February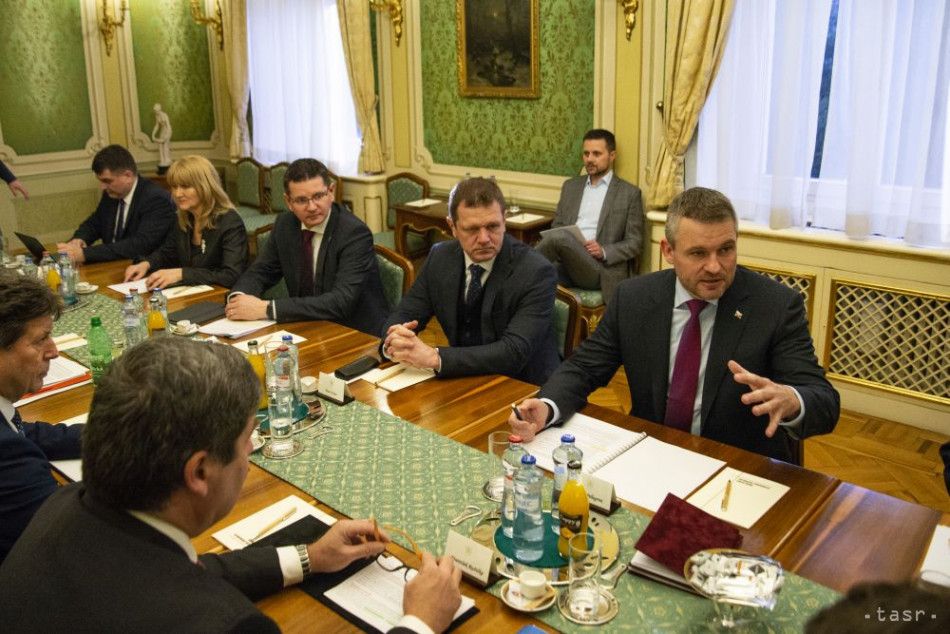 Bratislava, January 21 (TASR) – In the event of a no-deal Brexit, the Slovak Government will submit all necessary legislative changes by February 15, while at the same time requesting Parliament for a fast-track legislative procedure, TASR learnt from Prime Minister Peter Pellegrini (Smer-SD) after a meeting of an inter-departmental co-ordination group for Brexit on Monday.

Pellegrini stated that on February 15 all draft laws that will need to be amended will be on the desk. "We're ready for all the alternatives and we'll adopt really sufficiently in advance such legislation that will respond in detail to what is going to happen in reality," he said, adding that Slovakia will be ready for the most up-to-date situation. The Government will adopt a comprehensive document next week on Wednesday (January 30) that will talk about all the areas of life in Slovakia that can be affected by Brexit.
Pellegrini has confirmed that Slovakia will make all the necessary changes to ensure that British citizens living, working and studying in Slovakia will have the same rights as before. "Slovakia will make all necessary legislative and administrative-technical changes to ensure that British citizens living, working and studying in Slovakia before the Brexit date will enjoy rights similar to those of EU citizens, as Slovak citizens living, working and studying [in the UK] will be provided by the British Government and its bodies," stated the premier, adding that this statement will be officially communicated to UK representatives so that they can fulfil their commitment to Slovak citizens.
Pellegrini pointed out that if the UK leaves the EU without an agreement, Slovakia, according to him, doesn't have an agreement on social security with the United Kingdom. "In the field of social services, we're ready to adopt by the date when the United Kingdom leaves some laws that will guarantee the social security of citizens, will recognise their years of work and other social security issues," he said.