Domestic Policies
Pellegrini: I'll Run for Prime Minister's Post If Smer Wins Election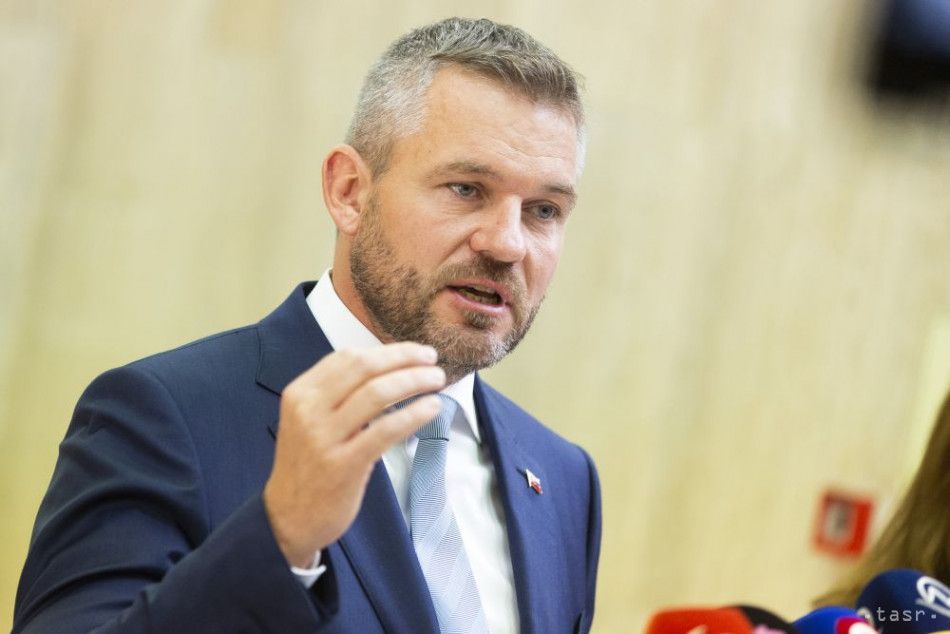 Bratislava, October 13 (TASR) – Speaking on TV Markiza's politics show 'Na telo' ('Tough Questions') on Sunday, Peter Pellegrini said that if Smer-SD wins the 2020 general election, he'll run for the post of prime minister, while party leader Robert Fico will be number two on Smer-SD's slate.
"If Smer wins the election and is tasked with forming the government, I'll run for the post of Slovak premier for the next electoral term," said Pellegrini, adding that he's agreed this with Fico.
"I can assure you all that we'll put together a slate that will guarantee the best coalition potential possible," said Pellegrini when asked whether the absence of controversial figures from the slate will end with former interior minister Robert Kalinak and former Police Corps president Tibor Gaspar. Pellegrini added that former Justice Ministry state secretary Monika Jankovska won't be on the slate, either, as she'll probably have other problems to resolve.
Pellegrini reiterated that he rejects cooperation with Marian Kotleba's far-right LSNS party. "I can't imagine and will never agree to Smer-SD forming any coalition, either open or hidden, with those people," said the prime minister. Meanwhile, he could imagine potential coalition with ex-president Andrej Kiska.
Commenting on Antonino Vadala's conviction for cocaine smuggling in Italy, Pellegrini said that he's demanded security screening for all people linked to him. "I don't know whether Miss Troskova's former friendship with Vadala could have had an influence on the security of the state and the Government Office," said the premier in reference to former Government Office employee Maria Troskova, adding that this issue was misused against Fico in a very tough fashion.
Veronika Remisova, a member of the newly established For the People party and an Independent MP, who was also on the show, said in this connection that the call for Fico's and Kalinak's dismissal proved to be the right move. Pellegrini claimed that their departures weren't due to the opposition's pressure, but in order to stabilise the situation following the murder of journalist Jan Kuciak.
Leader of the Progressive Slovakia-Together coalition Michal Truban pointed to the IT project, claiming that Pellegrini as then digitisation chief damaged Slovakia's interests with it. Truban said that he warned Pellegrini about a potential conflict of interests at that time, but Pellegrini rejected it. "The domain has been administered by a firm that signed a contract during the term of [former transport] minister Prokopovic, and we still have a contract with the same firm," stated Pellegrini, adding that there was no conflict of interests. "This gentleman [Truban] didn't participate in the talks and didn't sign such a contract, either," added the prime minister.