Foreign Policies
Pellegrini: WIFI4EU Should Provide Free-of-charge Internet for All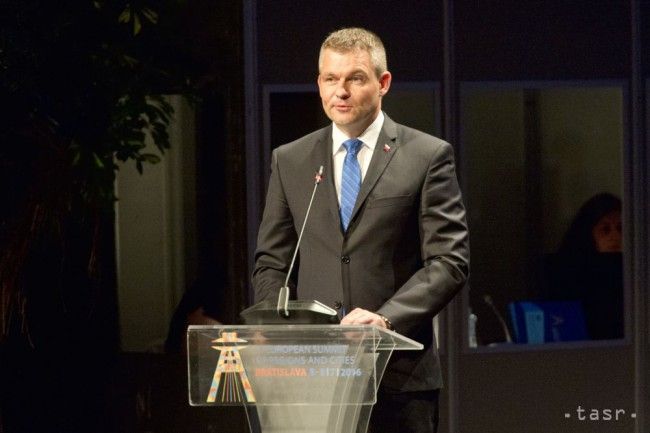 Brussels, December 2 (TASR-correspondent) – Slovakia's Presidency of the Council of the EU has succeeded in just two months in coming to an EU-wide agreement on the WIFI4EU programme, whose aim is to provide free-of-charge access to high-speed internet in towns and cities of EU-member states, Deputy Prime Minister for Investments and Informatisation Peter Pellegrini (Smer-SD) told TASR on Friday.
Pellegrini admitted that the move to introduce the free-of-charge internet connection in thousands of places throughout the EU has been hit with resistance from telecommunication operators, who view this as interference in the market environment. They're also saying that providing free services disrupts standard economic competitiveness.
"We have to look at this from a different angle – to create space so that even people who are not clients of telecommunication operators can use the internet for education or to manage their business," explained Pellegrini, adding that he's mainly talking about minors who don't yet have SIM cards, but have devices that are equipped for wifi communication. He also had in mind those Europeans who can't afford paying for access to the internet.
According to Pellegrini, Friday's session of the EU Council for Transport, Telecommunications and Energy will also deal with how to satisfy telecommunication operators. At the same time he said that this could provide them with a new business model. The WIFI4EU programme will only grant towns and cities the resources for constructing infrastructure, laying cables and installing routers. This doesn't prevent operators from striking agreements with municipalities to require monthly payments for the high-speed internet, which will be available for citizens in city centres, libraries and public offices.
He reiterated that many local administrations in the EU-member states, including in Slovakia, already have such programmes in place. The model is simple – towns and cities will be able to electronically apply for a grant worth €15,000-20,000 provided by the European Commission. It's estimated that between 6,000-8,000 towns and cities could profit from this programme.
If the European Parliament approves the financial aspects of this programme at its session in December, the ministers' final agreement could be expressed on December 19 at the latest, when the last session of the Council of the EU under Slovakia's presidency will take place. In that case, the WIFI4EU programme could enter into force in May 2017.