Foreign Policies
People Killed in Attempts to Escape to Free Europe Honoured at Devin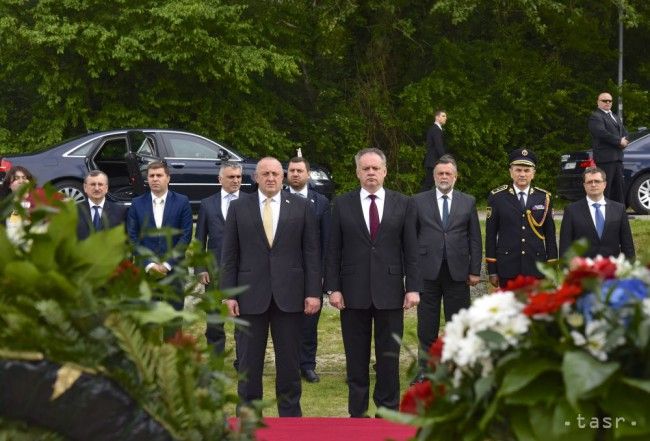 Bratislava, May 15 (TASR) – Devin is a place where we commemorate those who attempted to flee Czechoslovakia and live in a free Europe, said Slovak President Andrej Kiska at Devin on Monday.
Kiska was speaking at a wreath-laying ceremony at the Freedom Gate Memorial below Devin Castle, where he and Georgia's head of state Giorgi Margvelashvili honoured the memory of over 400 people who were shot dead when trying to escape to Austria during communism.
Kiska lamented the fact that whereas in Slovakia a democracy was established and fences were brought down, this isn't the case in some other parts of the world.
"Unfortunately, in a different part of the world, in Georgia, different sorts of fences are being built," said Kiska.
Margvelashvili noted that the ceremony was held to honour the people who sacrificed their lives for freedom.
Kiska reminisced about his visit to Georgia last year, during which he was briefed about the current situation on the Georgian border and in its breakaway regions of South Ossetia and Abkhazia, which seceded from Georgia following a short war with Russia in 2008. "I went to see the border artificially created by the Russians after they chose to occupy a portion of Georgian territory in South Ossetia. They built a barbed wire fence and separated people. We maintain a clear stance that any such violation of territory is an act of aggression. It's an occupation," said Kiska on May 31, 2016.
In this connection, Margvelashvili promised Kiska on Monday that a memorial will be erected at the very spot at the country-separating border where the Slovak official shook hands with a Georgian man last May.