Domestic Policies
Premier: Gov't Will Pursue Sovereign Foreign Policy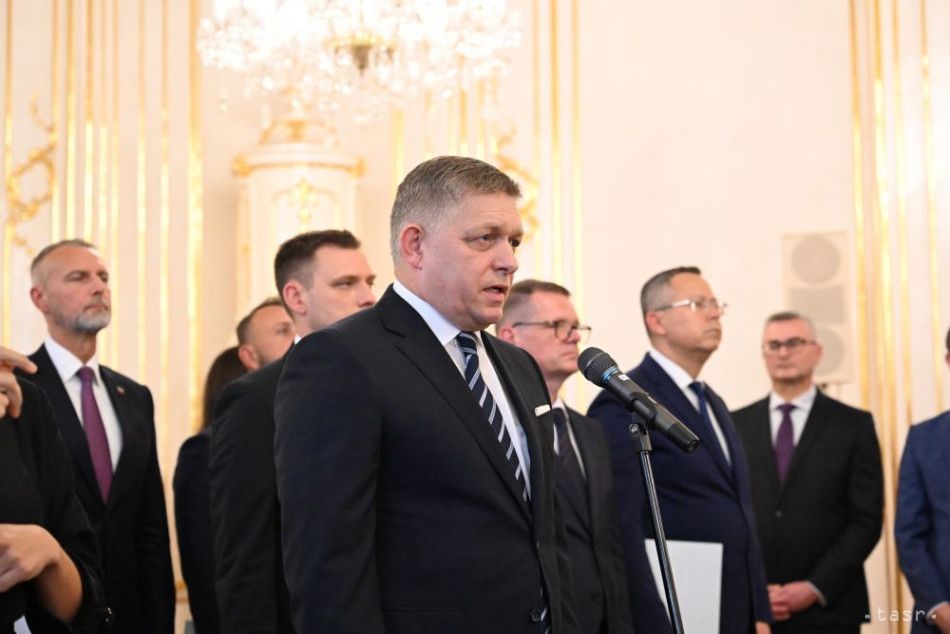 Bratislava, October 25 (TASR) - The newly appointed government will be constructive, will not avoid any challenges and will pursue a sovereign foreign policy, stated Robert Fico (Smer-SD) in his speech after being appointed as prime minister, adding that the sovereign Slovak voice will be heard from the government and ministries.
       "I wish that after the end of this government's tenure, we'll all be able to state not just numbers, but the fact that life in Slovakia is better and Slovakia is calmer. I make this promise in front of the entire Slovak public," said Fico.
       The premier pointed out that the government has never faced such bad socio-economic indicators, poverty and ruined finances in Slovakia's modern history. At the same time, Fico is happy that Parliament took the right step in electing its chair.
       President Zuzana Caputova on Wednesday appointed Slovakia's new government, which will be headed by Premier Fico. The governing coalition consists of Smer-SD, Voice-SD and the Slovak National Party (SNS).