Domestic Policies
Premier Pellegrini Criticises European Committee Chair for Anti-EU Remarks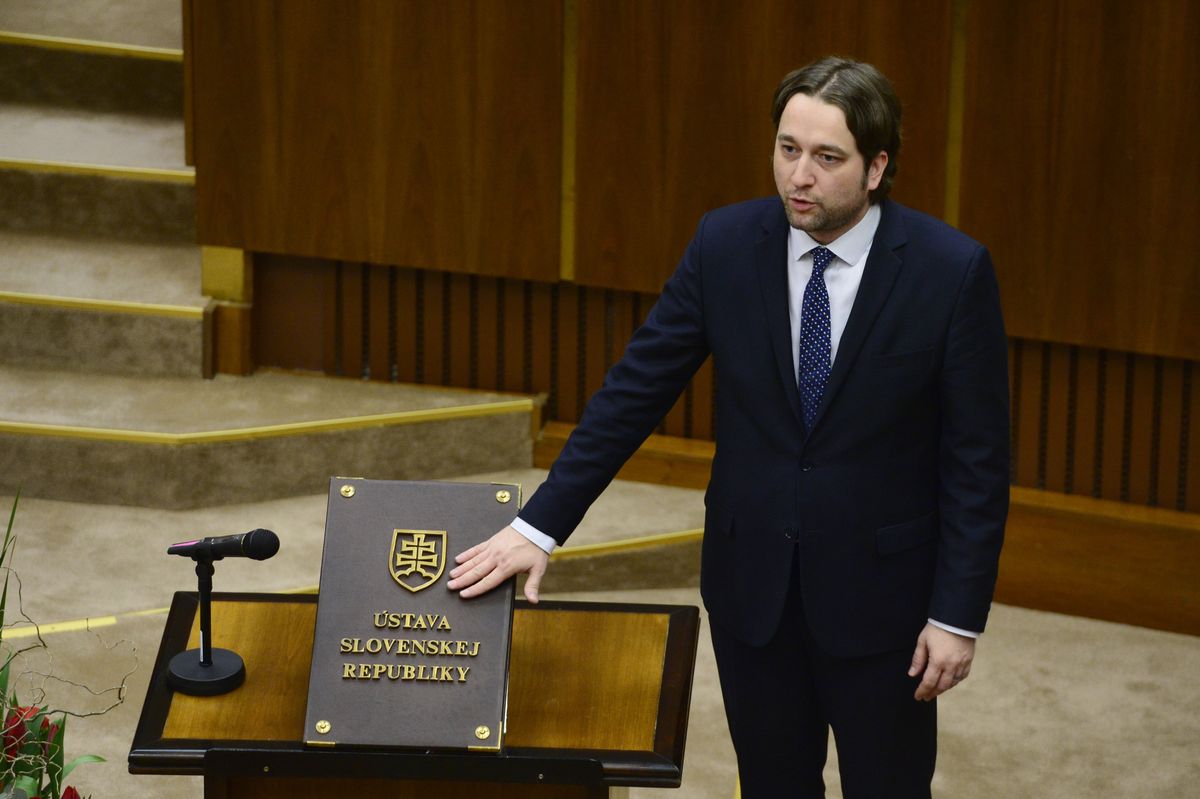 Bratislava, May 16 (TASR) – Prime Minister Peter Pellegrini urges House European Affairs Committee chair and fellow Smer-SD member Lubos Blaha to refrain from his anti-European statements on a social network, with the majority of lawmakers on the committee praising Pellegrini for this stance, TASR learnt on Thursday.
"A European affairs committee chair shouldn't make such statements on the EU. He should refrain from this. If we declare that there's no other space (than the EU) for Slovakia to exist in, if it's our living space, then I as Prime Minister cannot accept the European Affairs Committee chair making such statements on the EU, irrespective of whether he's our party member or not," claimed Pellegrini.
Pellegrini objects to Blaha calling representatives of the EU "losers" and the EU an organisation that hates people and this region. "That's over the line," emphasised Pellegrini. He also added that Blaha was nominated to chair the European committee by Smer-SD, a party that unequivocally throws its support behind the European project and Slovakia's membership in it.
"I acknowledge this," responded Blaha to the criticism and added that he will keep his fingers crossed for the promotion of the Zomri (loose translation – Drop dead) satirical website. On his social network, Blaha on May 7 excoriated the Foreign and European Affairs Ministry for an alleged promotion of the website. "In the latest little promotional video by the ministry on how great the EU is, two psychopaths are making an appearance with 'Zomri' bags over their heads," wrote Blaha
"Just like 'Zomri', the EU also preaches tolerance and liberalism, but can't respect any opinion other than its own. Just like 'Zomri', the EU is also full of hate towards Central Europe and our culture," wrote Blaha, adding that both the website and the EU repel people and only the self-proclaimed intellectual elite is fawning over them. "Just like 'Zomri', the EU also pretends to be something more than meets the eye, but everyone can see they're just a bunch of losers with chips on their shoulder," reads the text. According to Blaha, the EU is arrogant, liberal, childish and hateful.