Domestic Policies
President Appoints Caretaker Government Headed by Ludovit Odor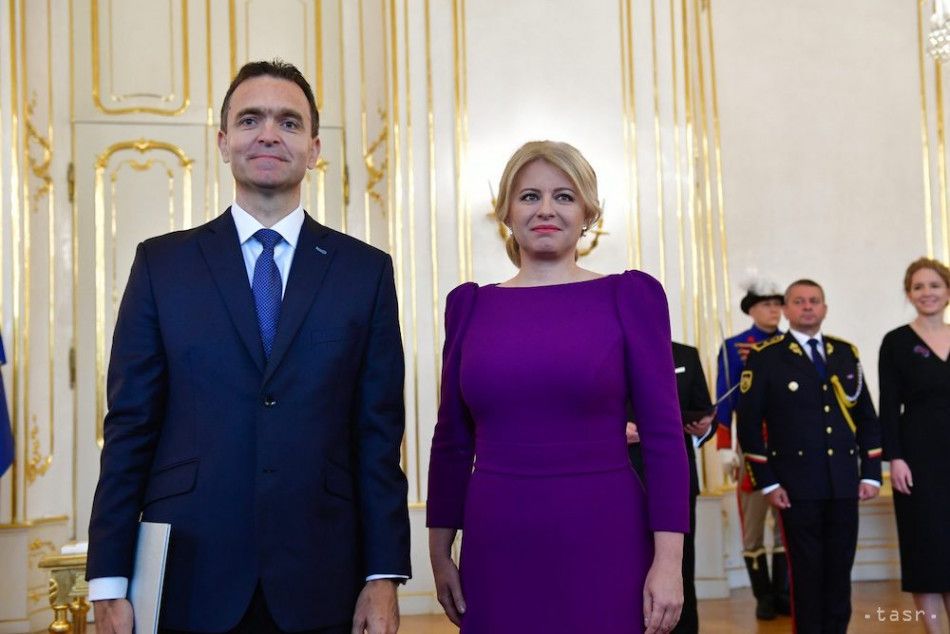 Bratislava, May 15 (TASR) - President Zuzana Caputova on Monday appointed a caretaker government with Ludovit Odor at the helm.
       Livia Vasakova has become the Vice-premier in charge of the recovery plan and the use of EU funds. Michal Horvath is the caretaker Finance Minister. The Interior Ministry will be managed by Ivan Simko.
       Martin Sklenar leads the Defence Ministry. Miroslav Wlachovsky holds the post of Foreign and European Affairs Minister.      
       Peter Dovhun is the caretaker Economy Minister. The president appointed Jozef Bires as Agriculture and Rural Development Minister. Peter Balik has become the new Investment, Regional Development and Informatisation Minister. Pavol Lancaric has assumed the post of Transport Minister.
       The post of Health Minister is occupied by Michal Palkovic. The Education, Science, Research and Sport Ministry is now managed by Daniel Butora. Silvia Hroncova is at the helm of the Culture Ministry.      
       Sona Gaborcakova has become the caretaker Minister of Labour, Social Affairs and the Family. The Justice Ministry is led by Jana Dubovcova. Milan Chrenko is the new Environment Minister.  
     The caretaker government has replaced the interim government of Eduard Heger, who asked the president to revoke his mandate late last week. He decided to do so after ministers Samuel Vlcan and Rastislav Kacer tendered their resignations and the president didn't accept any of Heger's proposals that he considered to be more stable than appointing a caretaker government.